Pinterest group boards are a fantastic way to get your pins seen by a huge number of people. You can either set up your own group boards and invite other people to join (which allows them to pin to the board), or you can ask to join existing group boards.
Here is a step-by-step guide on how to set up your own group boards on Pinterest.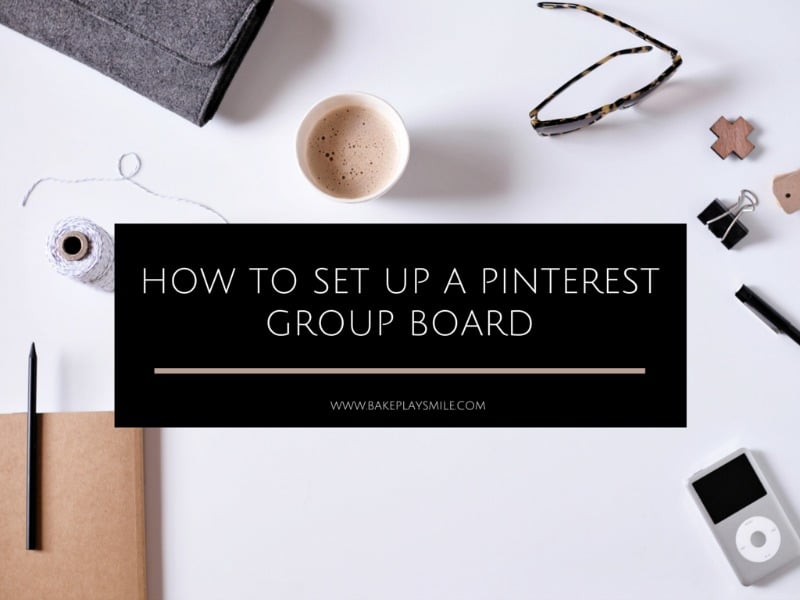 Step 1: Log in to your Pinterest account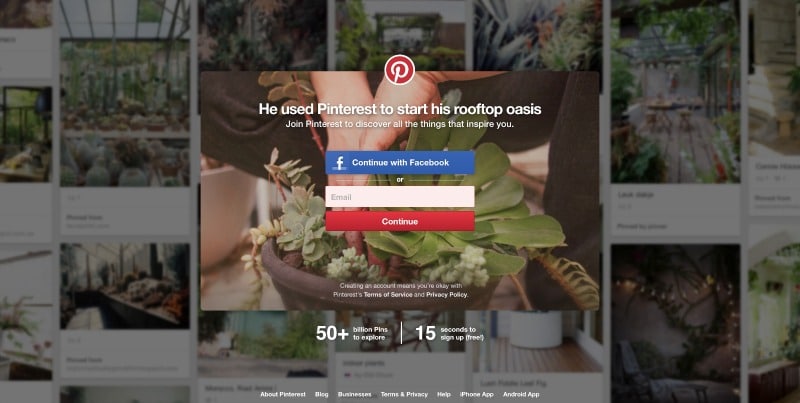 Step 2: Click on 'Create A Board'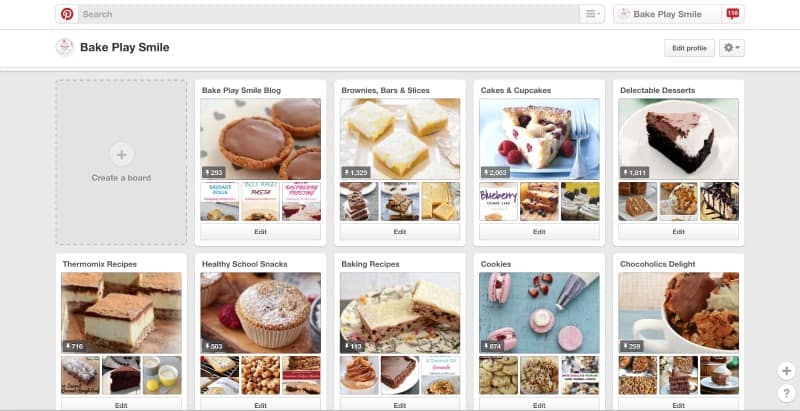 Step 3: Fill in the details for your board
Add a title (I like to include the words 'group board' or 'sharing board' as it makes it easier for others to identify it as being a group board
Write a description of the board (make sure you include information on how people can join the board – generally they will need to follow you and request to join the board by emailing you directly with their name and Pinterest email address)
Choose an appropriate category
Click 'Create Board'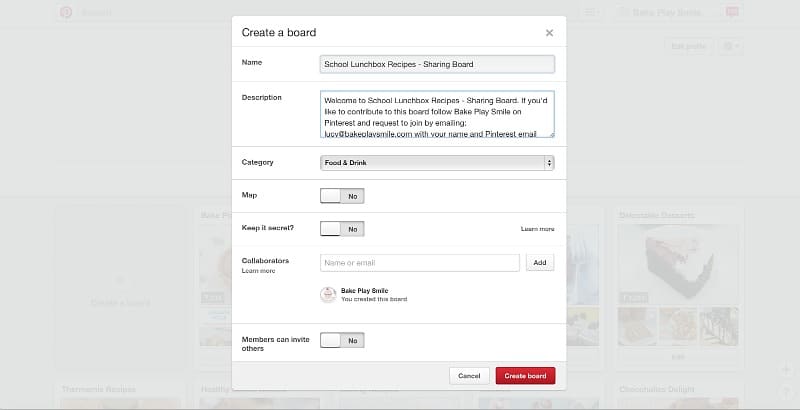 Step 4: Add people to your board
Click on your group board
Click 'Invite' on the top left hand side and type in the Pinterest email address of the person you wish to add to your group board

OR you can click 'Edit Board' and in the box where it says collaborators, you can either type in the persons Pinterest username or Pinterest email address (you can see in the image that I am adding the Pinterest user 'Create Bake Make' to my board).

Doing this will automatically invite them to pin to your group board
Continue adding other pinners that you would like to join your group board
Step 5: Choose whether you want the group board members to be able to invite other people
When you click on 'Edit Board', down the very bottom of the screen, it will say 'Members Can Invite Others'
If you would like members to be able to add other pinners to the board, select 'Yes'
If you would prefer to be in control of who can add pins, select 'No'

As the owner of the group board, you can:
Delete any pins on the board
Invite pinners to join
Remove any pinner (they can also remove themselves if they no longer wish to be part of the board)
Edit the board
Group Board Etiquette
There are a few general 'rules of thumb' when it comes to group boards:
Support your fellow pinners by re-pinning from the group board to your own individual boards
If a Pinterest user requests to join your board, add them as soon as possible (and let them know)
If you join a group board, make sure that you are re-pinning others pins – don't just add your own pins and leave
Only ever add pins that are appropriate and relevant to the group board
Don't add the same pin to the same group board more than once
For more info on Pinterest group boards (including how to remove users and delete pins), check out the Pinterest Help Centre.
Want to learn how to join existing Pinterest group boards? Stay tuned for a 'how-to' post coming up soon….