A while ago, Pinterest introduced a cool little thing called 'Pinterest for Business'. For me, the most important thing about a Pinterest business account is that it lets you view your Pinterest analytics in a similar way to how Google analytics lets you check out your website stats. Basically, you can see what people are pinning from your boards, as well as from your website in a really easy and user-friendly way (you don't need to be a statistics nerd to work out what's going on!).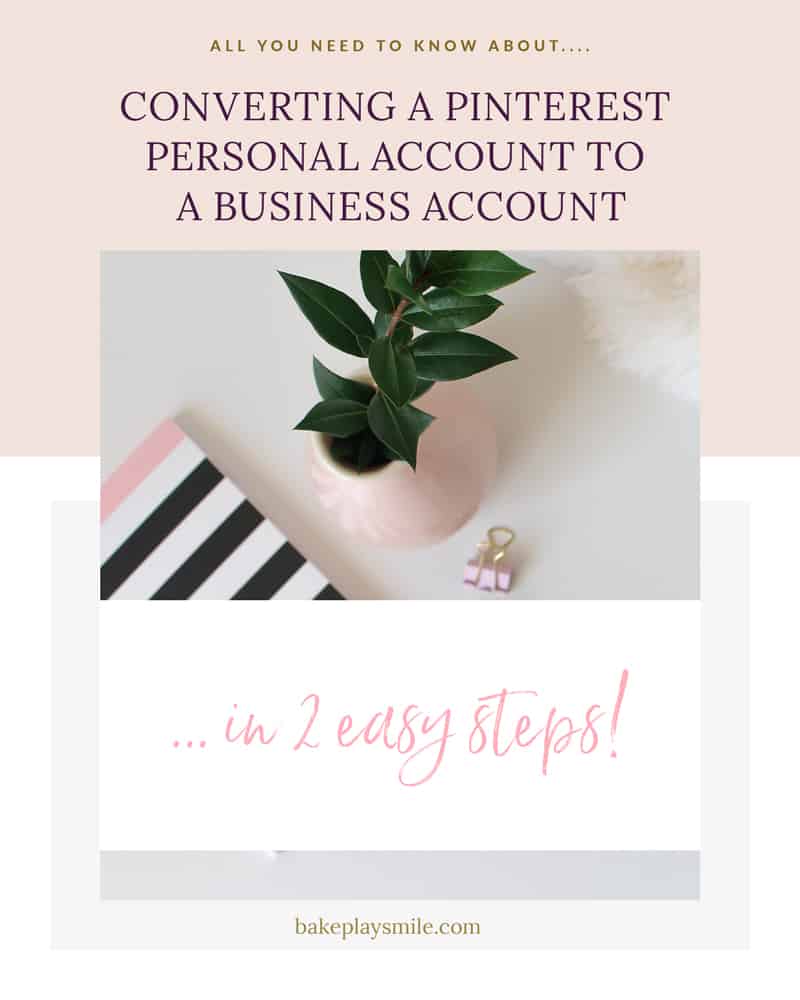 Other benefits of having a Pinterest business account include being able to apply for rich pins, access business features such as advertising, and use your business name instead of your first and last name.
If you're wanting to change from a personal Pinterest account to a business account, well here's some good news – you don't need to start a new account and all of your followers, pins and boards will automatically transfer to your business account! Yay!
So how do you convert your personal Pinterest account to a business account? Well thankfully, it's really, really easy! Let's check out the 2 super easy steps:
Step 1.
Go to: Log in to Pinterest and then go to https://business.pinterest.com/en and click on 'Already have an account? Convert Now'.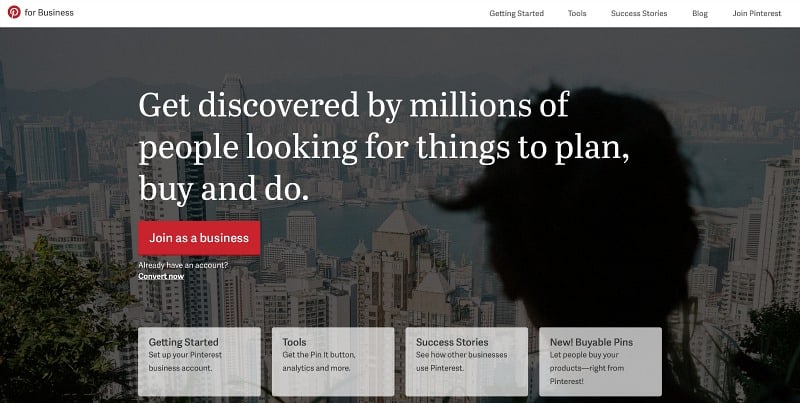 Step 2.  
Enter your business name, select your business type and add your website address. Then click 'Convert'.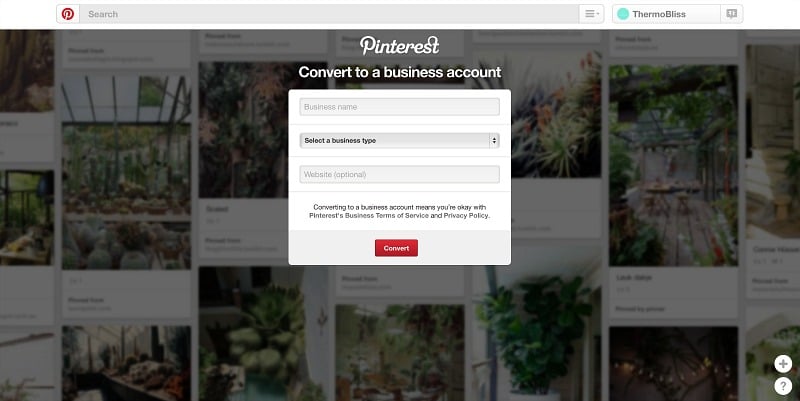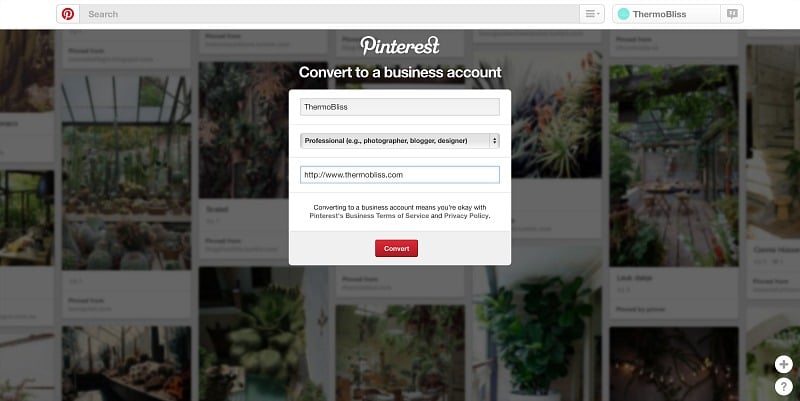 That's It!! See I told you it was easy!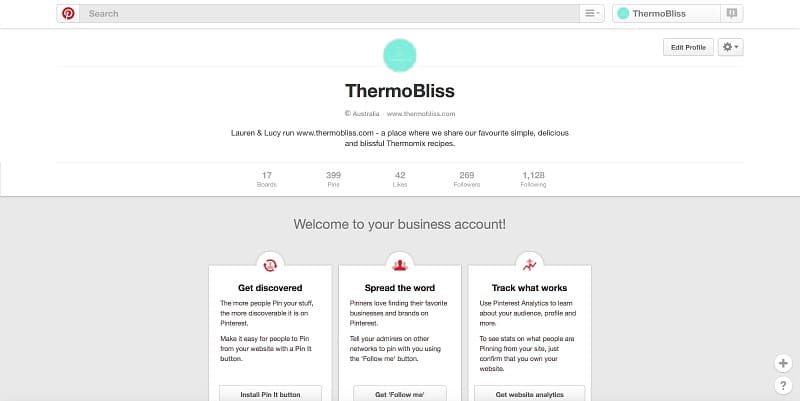 Once your account has been converted to a business account, you'll want to start checking your analytics (they may take a few hours to start showing up). To access your analytics, click on the 'Settings' button in the top right hand corner and then click 'Analytics'.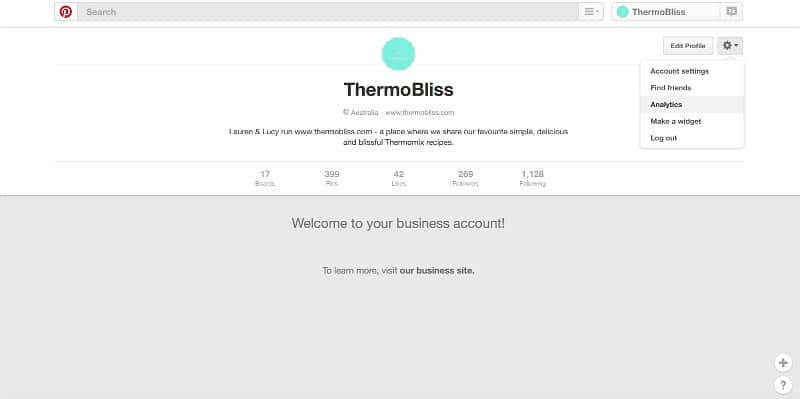 If you haven't already done so, you will want to verify your website. You may also want to check out Pinterest rich pins and see if they're something that you think would benefit your business or blog.
Want to build your Pinterest account even further? Creating your own group board or finding and joining other group boards is a fantastic way to get your pins seen by more people and increase your reach dramatically!