Hi there!! How quickly has this week gone? Last week felt like it went forever and yet this one's just disappeared! Funny how that happens. Anyway, yesterday I made a really yummy Ricotta & Raspberry Cake for a catch up with some lovely ladies I used to work with, and I've been experimenting with a Peanut Butter Slice because… well, just because peanut butter is SO good. What's been happening in your kitchen? I'm sure it's been totally delicious!
Anyway, can we all just take a moment to admire the awesomeness of these Peanut Butter & Jam Donuts from Erin Made This. I'm not usually a donut fan, but I am ALL OVER THESE!!!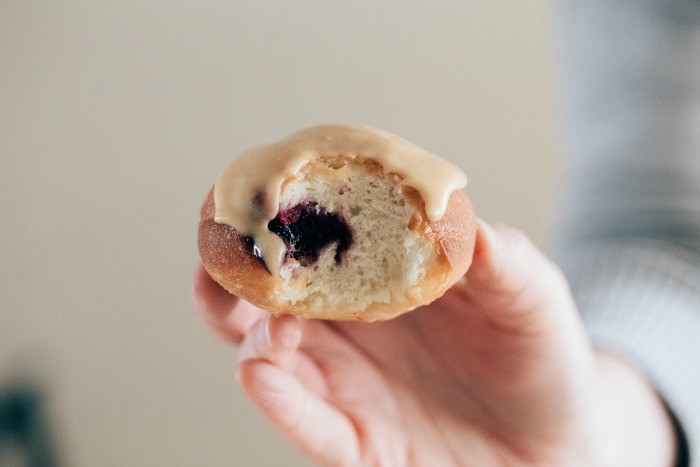 As you know, I'm on a mission to actually use my slow cooker (yep, I'm pretty bad at remembering it's in the cupboard). But this Simple Slow Cooker Chicken Soup from An Organised Life is definitely going to be making an appearance in our kitchen over the weekend.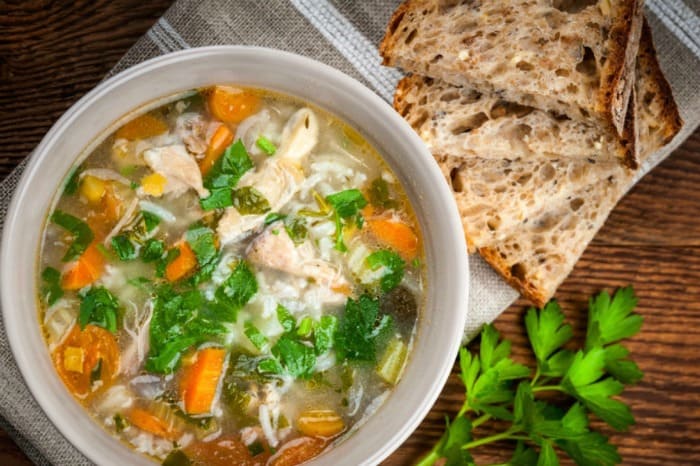 I'm the first to admit that my little blog is seriously lacking in gluten-free recipes. But I'm totally going to make up for that fact right now by sharing this deliciously pretty Gluten-Free Vanilla Celebration Cake from Throughly Nourished Life. How good does it look!!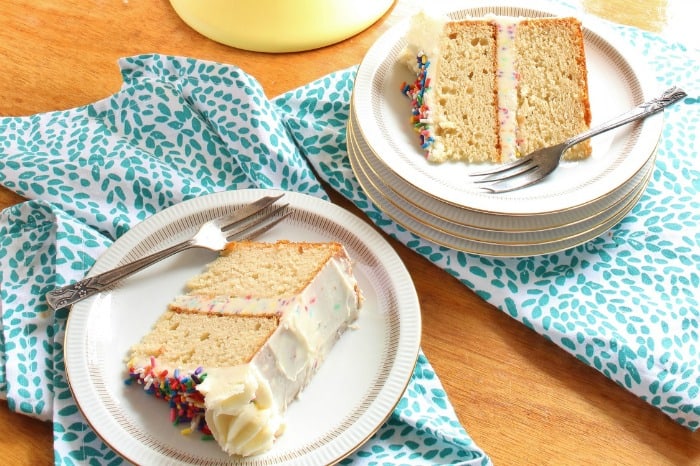 Surely I'm not the only one who gets sucked in by a piece of vanilla slice at the bakery? Mumma's Vanilla Slice from Mumma Plus 3 comes with both conventional AND Thermomix instructions. LOVE it!!!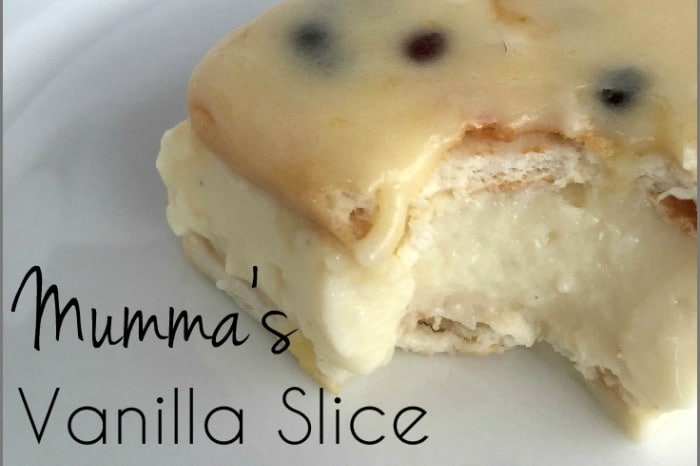 Finally, you can never, ever go wrong with a mini dessert (it's really just a perfectly good excuse to eat 2). Anyway, these Chocolate Strawberry No-Bake Mini Cheesecakes with Strawberry Coulis from Pugs Modern Life look mouth-wateringly good.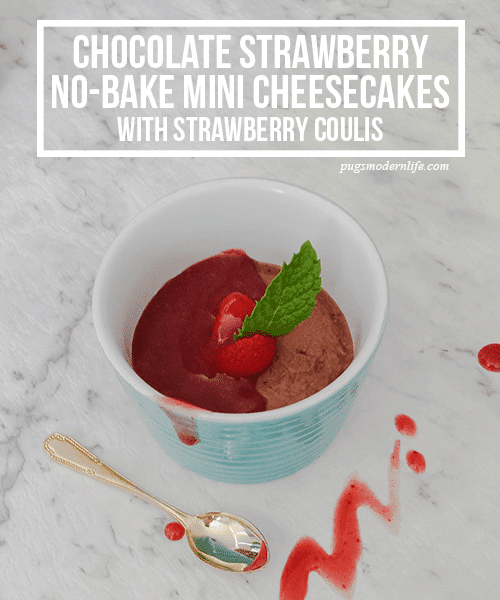 My lovely co-hosts Lauren and Danielle have some yummy picks this week too – check them out!
Have a lovely weekend everyone xxx
YOU'RE INVITED!
Lauren from Create Bake Make, Lucy from Bake Play Smile and Dannielle from Zamamabakes have put their chocolate filled minds together, to bring you the newest and yummiest link up party in town…. Fabulous Foodie Fridays.
Each week we'll select 3 of our favourite recipes to feature on the following Fabulous Foodie Fridays link up party, so be sure to check back and see if your recipe is featured.
THE RULES FOR THE PARTY ARE SIMPLE:
1. Please only link up food or drink related posts. You can share up to 3 posts each week. They don't have to be recent posts, but please make them new to the 'Fabulous Foodie Fridays' party.
2. Simply add your links and they will automatically show up on both of our blogs… it's that easy!
3. It's sooo not a party without mingling…. please visit and comment on at least three other links that are near you in the list.
4. Follow us on social media so you can keep up to date with all the Fabulous Foodie Fridays goss!
Bake Play Smile:      Facebook    Instagram   Pinterest    Twitter
Create Bake Make:Facebook   Instagram    Pinterest    Twitter
Zamamabakes:     Facebook  Instagram   Pinterest    Twitter
Fabulous Foodie Fridays:   Facebook    Instagram    Pinterest
5. Feel free to grab the Fabulous Foodie Fridays button and share the love around!
6. Leave a comment below so we know that you came and partied with us – we want to return the favour and visit you too.
* By adding your link, you are giving Bake Play Smile, Create Bake Make and Zamamabakes permission to post one photo from your post with a link back to the full recipe for party features and future roundups on our blogs and possibly share your image and link on social media. Oh and of course we will also let you know about upcoming Fabulous Foodie Fridays link parties!