These Chocolate M&M Christmas Cookies are so simple and totally delicious! The perfect recipe to make with the kids this holiday season!
Scroll to the bottom of this post for my Christmas Cookies recipe!
Welcome to December!!  We are certainly on the home stretch now and this is our third last Fabulous Foodie Friday party for the year – can you believe it?!?!  We will be taking a break over the Christmas period and will instead share some of our favourite sweet and savoury posts from the link up this year.  We'd love to hear your favourites recipes – feel free to leave a comment or send us an email and let us know!
Now let's jump straight into my favourites this week: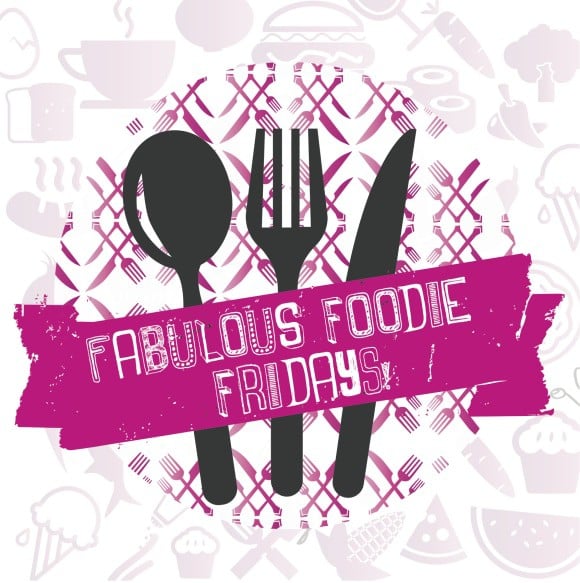 First up I love, love, LOVE the look of Bec from Dancing Through Sunday's Fatteh recipe – perfect for when you're after a light, meat-free dinner. Bec always has super yummy vegetarian recipes so definitely check her out (she's a Melbourne girl too!).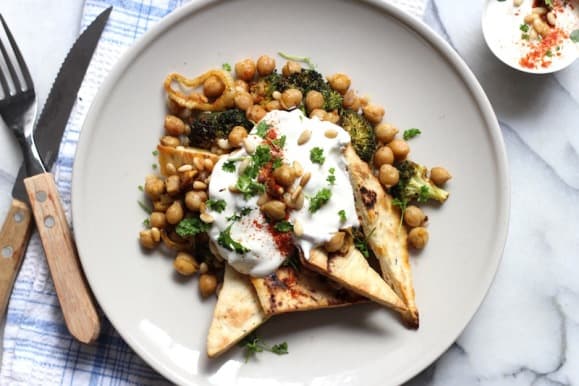 With Christmas coming up I couldn't go past these cute-as-a-button Reindeer Gingerbread from Your Kids OT. What a simple and yet so sweet idea!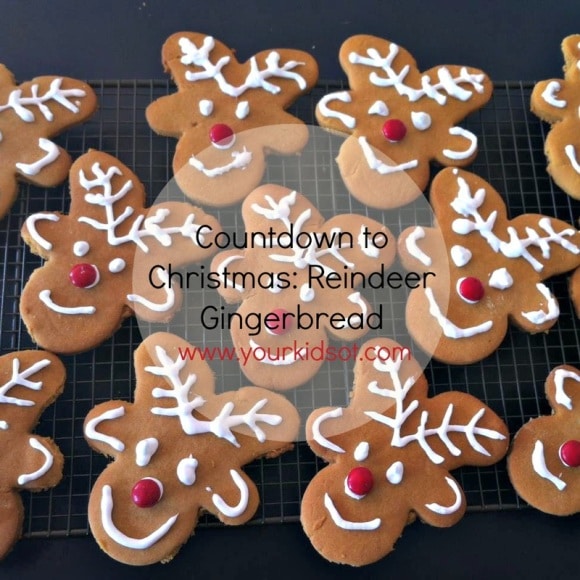 I've always been intrigued by the 'Magic Cakes' I've seen on Pinterest but have never actually got around to making one myself. This one from Basil and Chook has convinced me that I need to make one!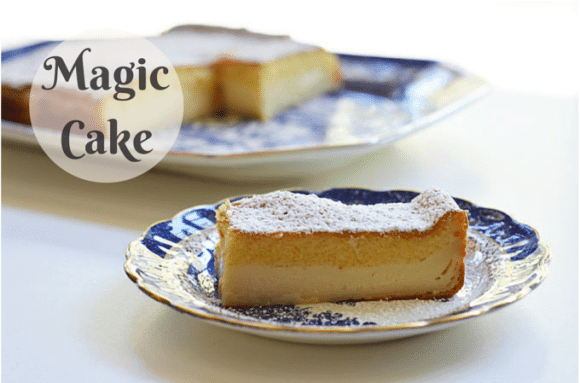 My Thermomix is going to be going into overdrive in the next few weeks with the lead up to Christmas. I'm loving all of these yummy Thermomix Christmas recipes from Super Kitchen Machine (they could be easily made without a Thermomix too!).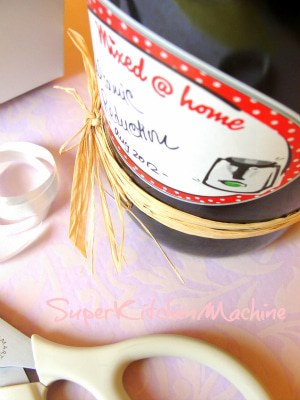 Finally, I love a good chocolate chip cookie and Love Swah has totally outdone herself with these absolutely gorgeous Brown Butter Chocolate Chip Cookies with Sea Salt… this could very well be my new fave cookie recipe.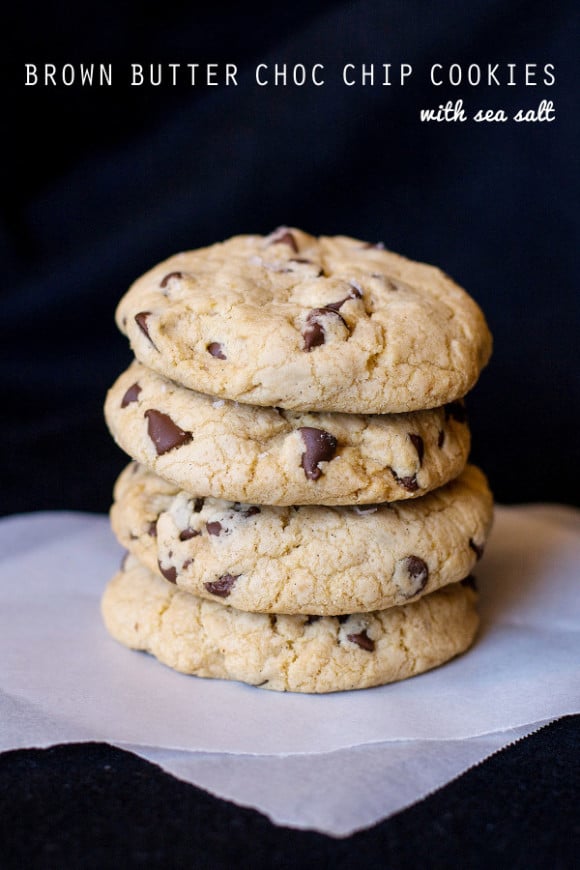 Don't forget to check out Lauren's picks over at Create Bake Make.
Christmas Cookies Recipe
And now it's over to the lovely Lauren for this weeks feature recipe… Christmas cookies!!!
Well now that Christmas really isn't too far away (less than three weeks now people!) there always seems to be some party or celebration to attend, and more people you need to give a gift to.  I'm here to help.  These Christmas cookies are soooo easy to make (it's the same base as my go to chocolate chip cookie recipe) and by simply adding some red and green M&Ms (you can find special Christmas packs at your local supermarket) you have got yourself a the perfect treat to take along to your next celebration, a gift for a special teacher, friend or family member or simply enjoy them yourself!

To make these Christmas Cookies, you will need:
125 of butter – softened
1 teaspoon of vanilla extract
1 cup of brown sugar
2 eggs
2 cups of plain flour
1 teaspoon of baking powder
1 cup of desiccated coconut
100g of red and green M&Ms
Let's put it together!
Preheat your oven to 190 degrees and line two trays with baking paper.
In the bowl of an electric mixer, combine the butter, sugar and vanilla extract until it's pale and creamy.
Add the eggs one at a time, making sure you combine well between each addition.
Remove the bowl from the stand and carefully stir through the flour, baking powder, coconut and M&Ms.
Roll tablespoons of mixtures into balls, before placing on the baking trays. Make sure you leave enough space in between each cookie as they will spread.
Flatten the top of the cookie slightly and continue to create cookies until all the mixture has been used.
Place baking trays in the oven and bake for 10 – 12 minute or until the cookies begin to brown on top.
Let the cookies cool on the baking trays for 5 minutes before carefully transferring to a wire rack to cool completely.
Enjoy!
You're Invited!
Lauren from Create Bake Make & Lucy from Bake Play Smile have put their chocolate filled minds together, to bring you the newest and yummiest link up party in town…. Fabulous Foodie Fridays.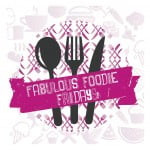 Each week we'll select 5 of our favourite recipes to feature on the following Fabulous Foodie Fridays link up party, so be sure to check back and see if your recipe is featured.
The rules for the party are simple:
1. Please only link up food or drink related posts. You can share up to 3 posts each week. They don't have to be recent posts, but please make them new to the 'Fabulous Foodie Fridays' party.
2. Simply add your links and they will automatically show up on both of our blogs… it's that easy!
3. It's sooo not a party without mingling…. please visit and comment on at least three other links that are near you in the list.
4. Follow us on social media so you can keep up to date with all the Fabulous Foodie Fridays goss!
Bake Play Smile:      Facebook    Instagram   Pinterest    Twitter
Create Bake Make:   Facebook   Instagram    Pinterest    Twitter
Fabulous Foodie Fridays:   Facebook    Instagram    Pinterest
5. Feel free to grab the Fabulous Foodie Fridays button and share the love around!
6. Leave a comment below so we know that you came and partied with us – we want to return the favour and visit you too.
* By adding your link, you are giving Bake Play Smile and Create Bake Make permission to post one photo from your post with a link back to the full recipe for party features and future roundups on our blogs and possibly share your image and link on social media. Oh and of course we will also let you know about upcoming Fabulous Foodie Fridays link parties!