My absolute favourite classic cookie dough recipe… made into Chocolate and Caramel Chip Cookies!! These really are double trouble!
I love chocolate chip cookies because they remind me so much of growing up. As a kid, they were always one of my favourite cookies and there was nothing better than eating them fresh out of the oven while they were still warm. And even though I may not be a kid anymore, I still love warm chocolate chip cookies as much as ever.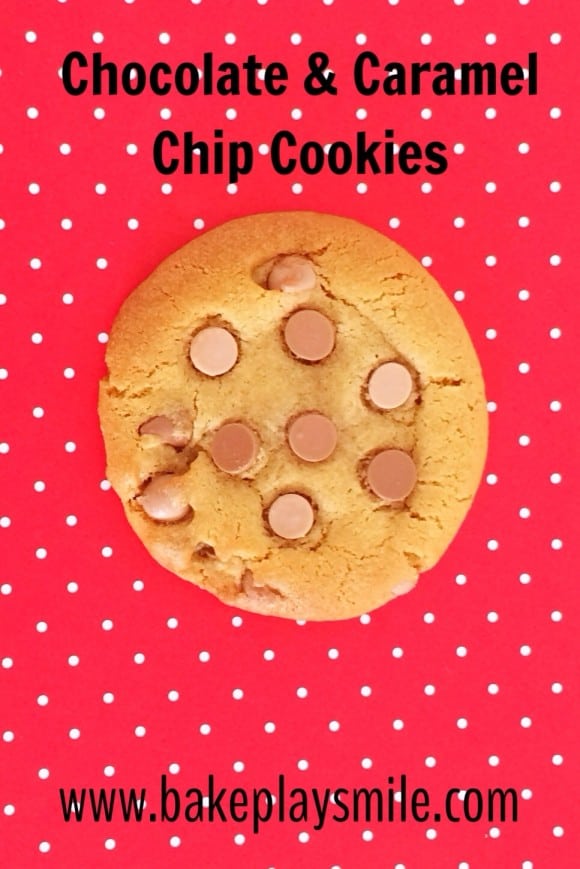 The only difference between now and then, is that when I was growing up we would always use the same chocolate chip cookie recipe. It was a classic and never failed. Now though, I like to experiment with different cookie doughs. Sometimes I feel like a crispier cookie, other times a beautiful soft-batch cookie. Haha the dilemmas of cookie making!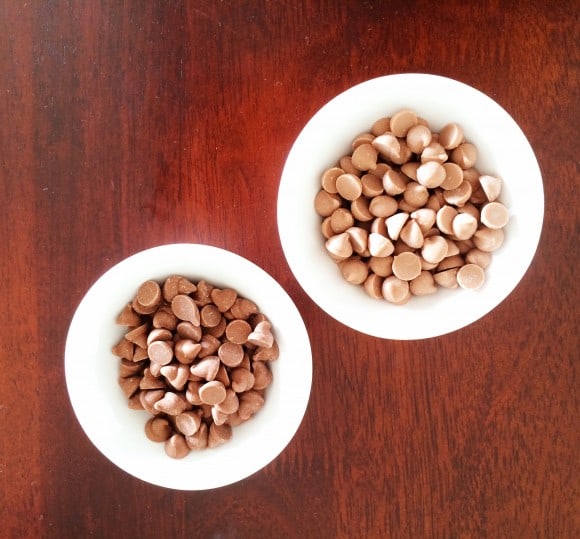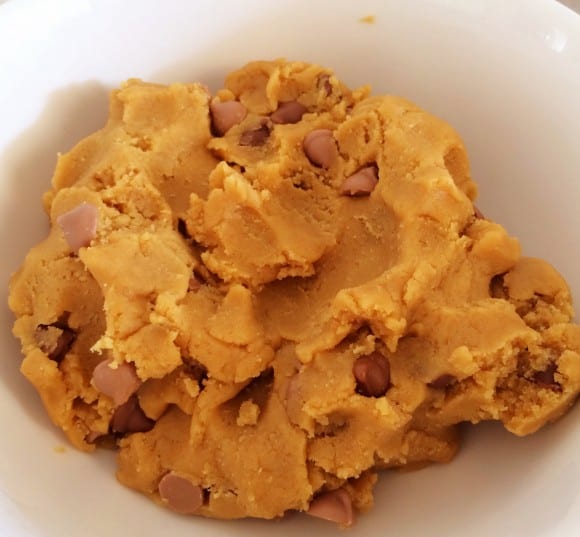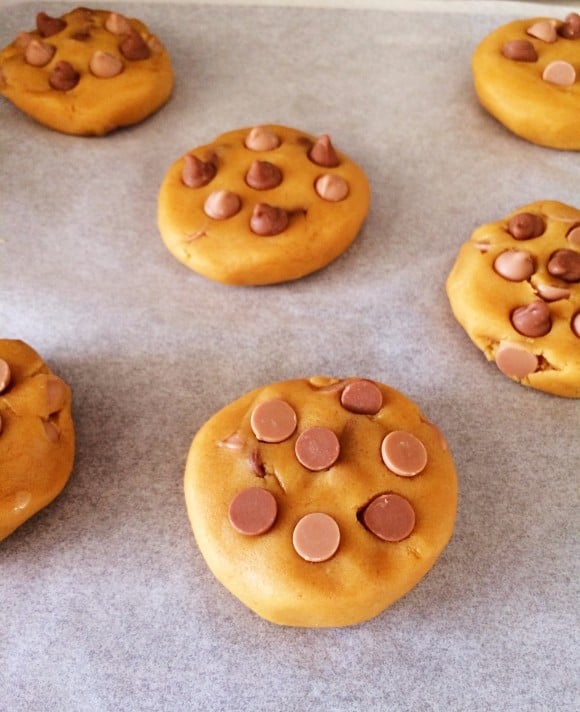 A few weeks ago (after a heck of a lot of experimentation!) I finally came across what I think is the most perfect cookie dough recipe. What makes it so good??? Vanilla instant pudding mix! Seriously! It gives you the most beautiful cookie dough ever… like lovely, soft, fluffy cookies that are still a little crispy in the outside. Perfection I tell you.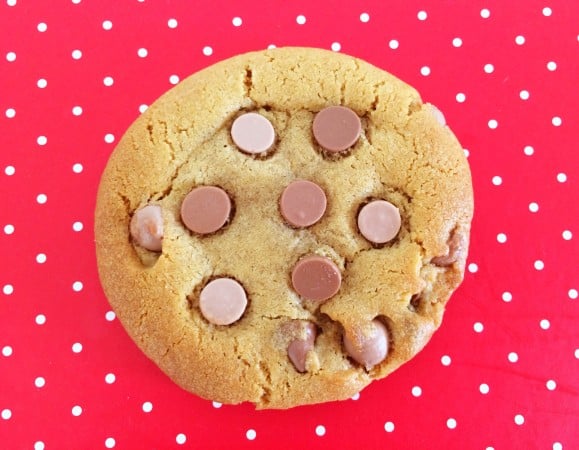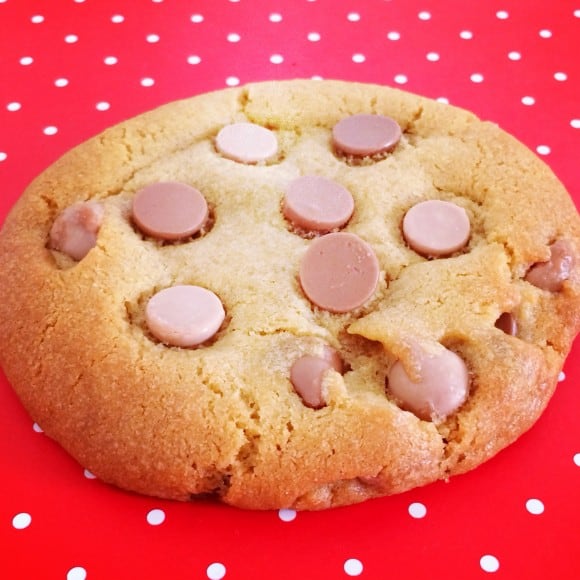 I first used this dough recipe in my M&M Loaded Chocolate Chip Cookies (you can find the recipe for those babies here), and I'm still having dreams about how good they were! Anyway, this time I decided to make chocolate and caramel chip cookies using the same dough base. My oh my is all I have to say!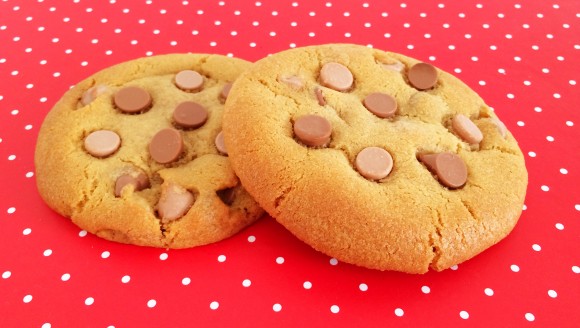 I like to load my cookies with chocolate and caramel bits. When I eat a chocolate chip cookie I want to know that it's full of the good stuff! One bite into these cookies and you will be hooked by the sheer awesomeness of so much caramel and chocolate together in a soft, fluffy cookie. To make sure your chocolate bits stay together and don't melt into a big gooey mess (which would taste yum, but look pretty ordinary!), you need to use chocolate baking bits. These won't melt and so your cookies will look all kinds of pretty!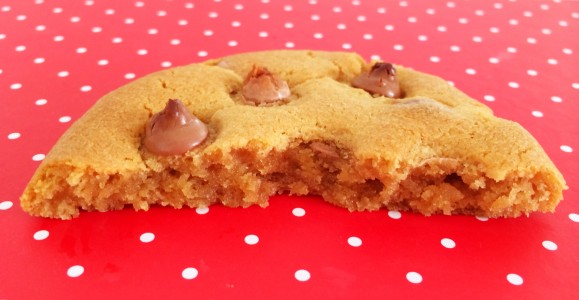 Anyway, I am now off to make myself a cup of tea, grab another one of these cookies and watch a chick flick… sounds like a perfect afternoon to me!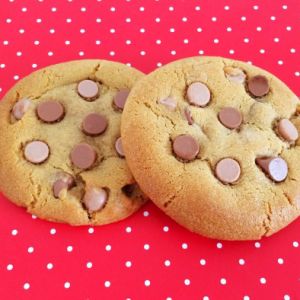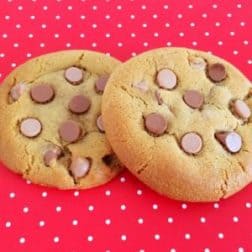 Chocolate and Caramel Chip Cookies
My absolute favourite classic cookie dough recipe... made into Chocolate and Caramel Chip Cookies!! These really are double trouble!
Print
Pin
Rate
Ingredients
170

g

unsalted butter

softened

¾

cup

brown sugar

packed

¼

cup

caster sugar

1

large egg

1

teaspoon

vanilla extract

2

cups

plain flour

¼

cup

instant vanilla pudding mix

1

teaspoon

bicarb soda

Pinch salt

¾

cup

baking chocolate chips

¾

cup

baking caramel chips

½

cup

extra mixed caramel and chocolate chips for decorating the cookies
Instructions
Combine the butter, sugars, egg, vanilla in a bowl and beat on medium-high speed until well combined and creamed. This will take 3-5 minutes.

Scrape down the sides of the bowl, and add the flour, vanilla pudding mix, bicarb soda and salt.

Beat on low speed until just combined.

Scrape down the sides of the bowl and add the chocolate and caramel chips.

Beat on low speed until just combined.

Using a ¼ cup to measure, form 15 equal-sized dough balls and flatten slightly.

Add about 1 tablespoon of chocolate and caramel chips to the top of each dough mound.

Place cookies onto a large tray, cover with plasticwrap, and refrigerate for at least 2 hours.

Preheat oven to 180 degrees.

Line a tray with baking paper and place cookies onto the tray, leaving at least 2 inches between them.

Bake for 10-12 minutes, or until edges have set and the cookies are slightly golden.

Don't worry if they appear slightly undercooked in the middle as they will firm up as they cool.

Cool the cookies on the tray for about 10 minutes before serving before carefully transferring to a wire rack.

Cookies will keep airtight at room temperature for up to 1 week.

You can also freeze any uncooked cookie dough.