10 minutes is all it takes to make these super simple Cheats Banoffee Tarts! Made from shortcrust pastry tart shells, caramel filling, sliced bananas, whipped cream and grated chocolate, you wont be able to resist these yummy little bites!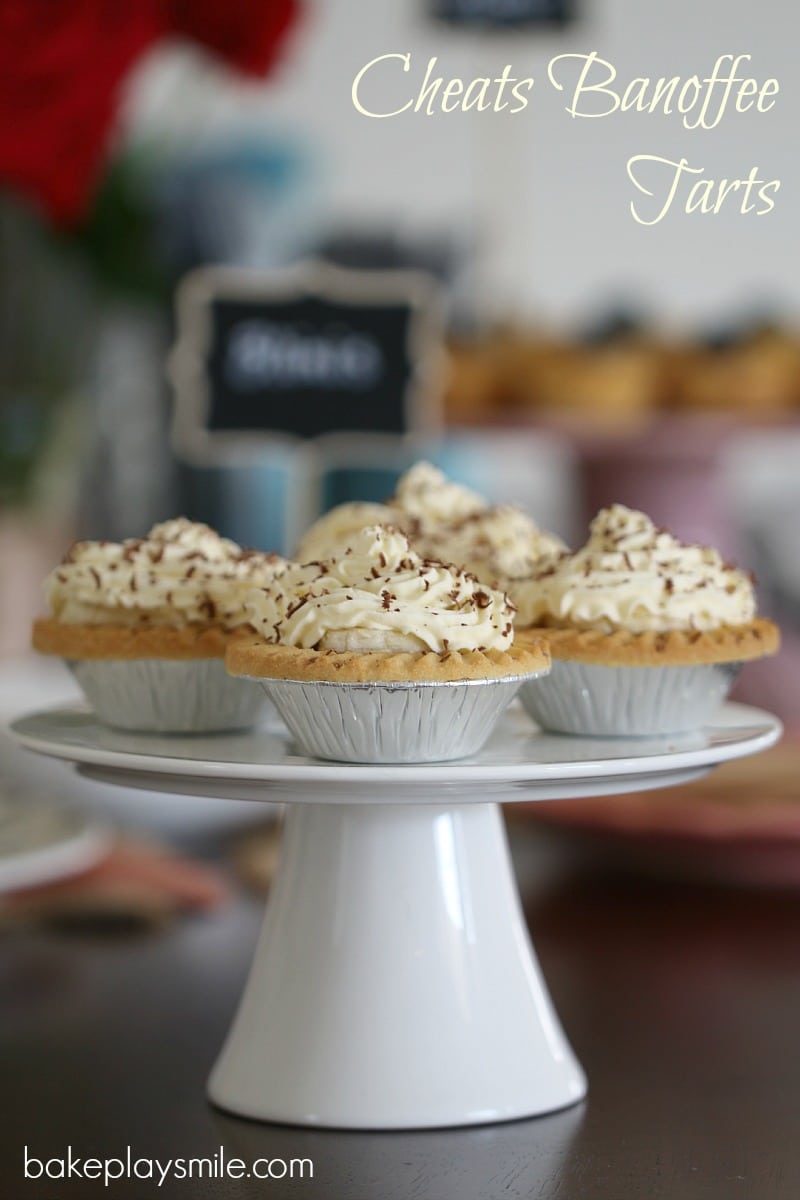 I've loved banoffee pies and tarts for a long time. But to be honest, they've always just been one of those things that I've bought when I'm out at a restaurant or cafe. Making your own pastry shells and caramel filling can be time consuming. And time is one thing that I don't have a lot of at the moment. A 6 week old baby kinda does that to you!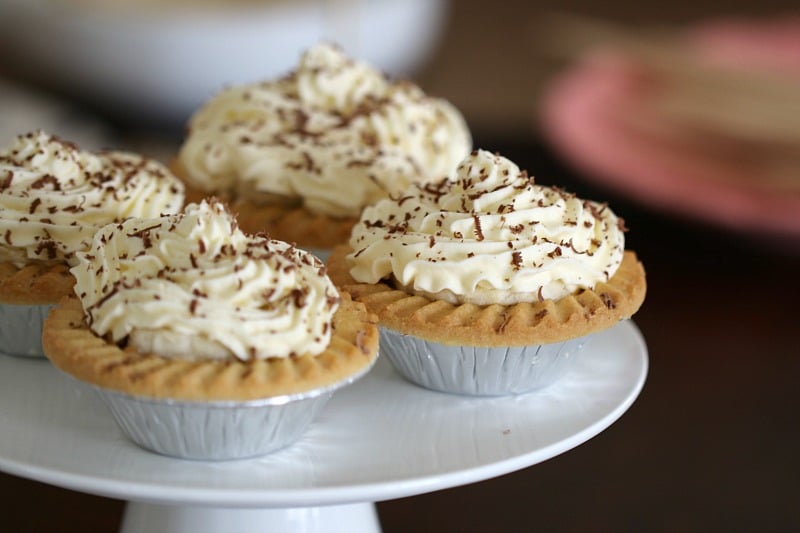 And so now I'm constantly on the lookout for ways I can make my favourite treats easier. Like, heaps, heaps easier!  Which brings me to these awesomely delicious Cheats Banoffee Tarts!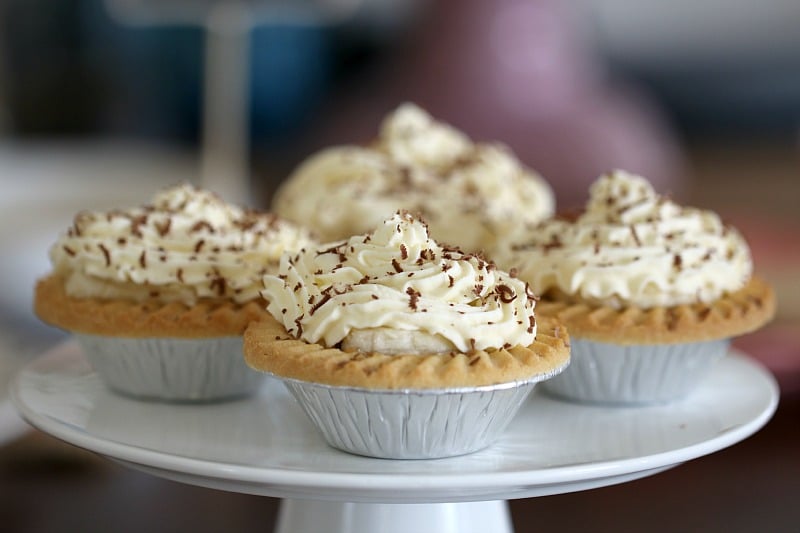 They're made from store-bought shortcrust pastry shells and Nestle Top 'N' Fill Caramel… which means that they'll take you less than ten minutes to prepare. I am loving that so much right now!!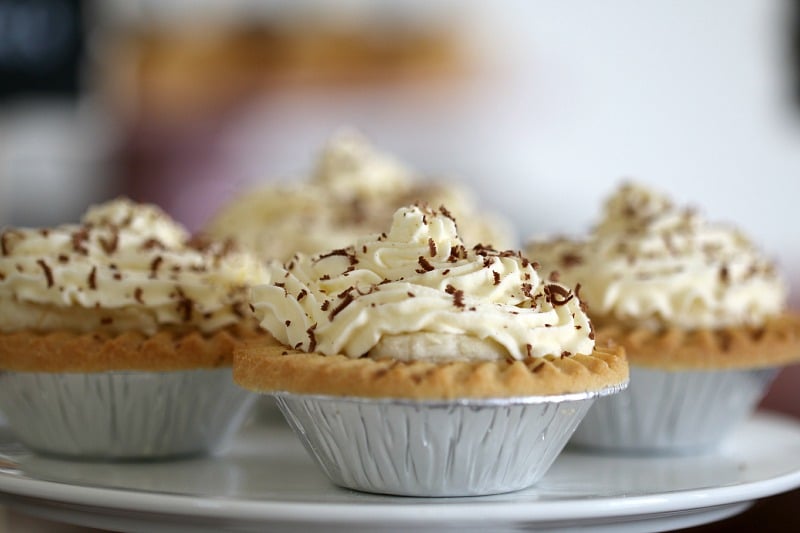 So to start off, you simply fill the tart shells almost to the top with the caramel filling. Add sliced banana (which is quite possibly my favourite fruit in the whole wide world!!), and then top with whipped cream and grated chocolate. If you're wanting your Cheats Banoffee Tarts to look super cute (heck yes!), then pipe the whipped cream onto the top. But if you're in a massive rush, just pop it on with a spoon and give it a little swirl. I mean really, once you add the grated chocolate to the top, you're not going to notice anyway!!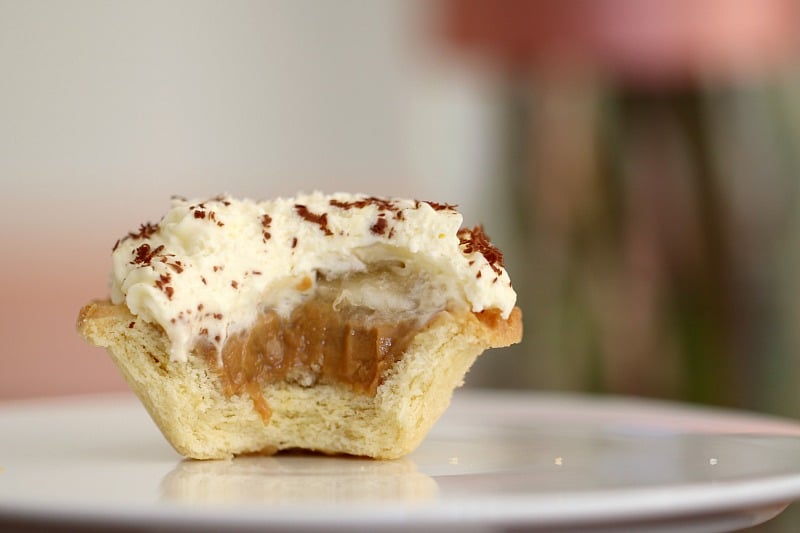 And so, here is the first of my post-baby, time-lacking desserts. I feel like recipes like this are going to become my life now!!! No more hours slaving over a precious little dessert, I'm like a kitchen ninja now… in and out in no time at all.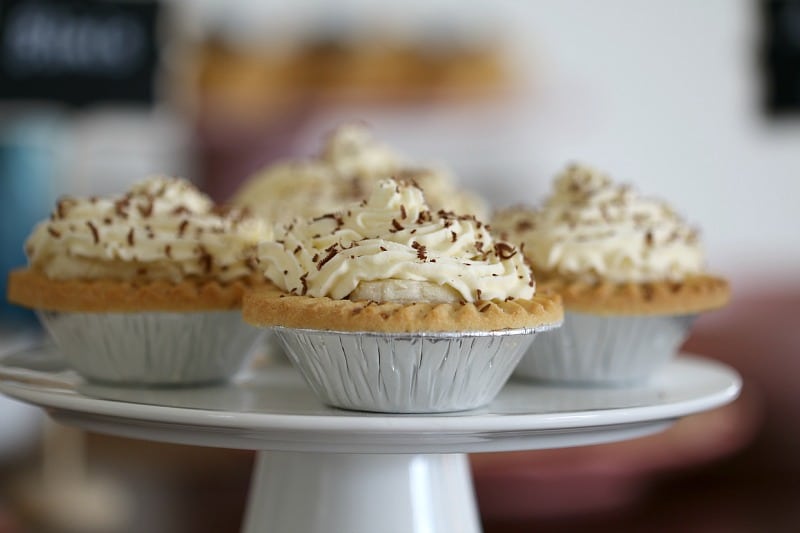 What are your fave cheats desserts?