My classic ANZAC Biscuits are inspired by Anzac Day. These biscuits are perfect, so incredibly easy and oh-so-delicious! YUM!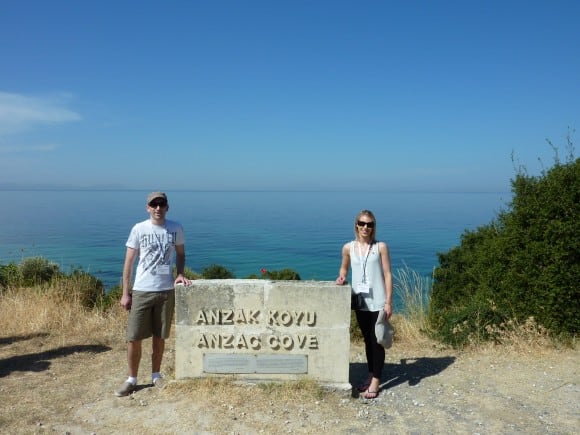 There is something very special about celebrating Anzac Day. It's a day to remember all of those who have fought in war and to celebrate the freedom their sacrifice has given us! I must admit that I had never totally understood the real importance of Anzac Day until I visited Gallipoli last year. For all of those who have been there, I'm sure you will agree it is a very surreal place and it's so difficult to imagine such a terrible event happening in what is now such an incredibly beautiful place.
CLASSIC ANZAC BISCUITS FOR ANZAC DAY
Anyway, on that note I decided that I would whip up a batch of Anzac biscuits. Seriously, can you get an easier, quicker and tastier treat?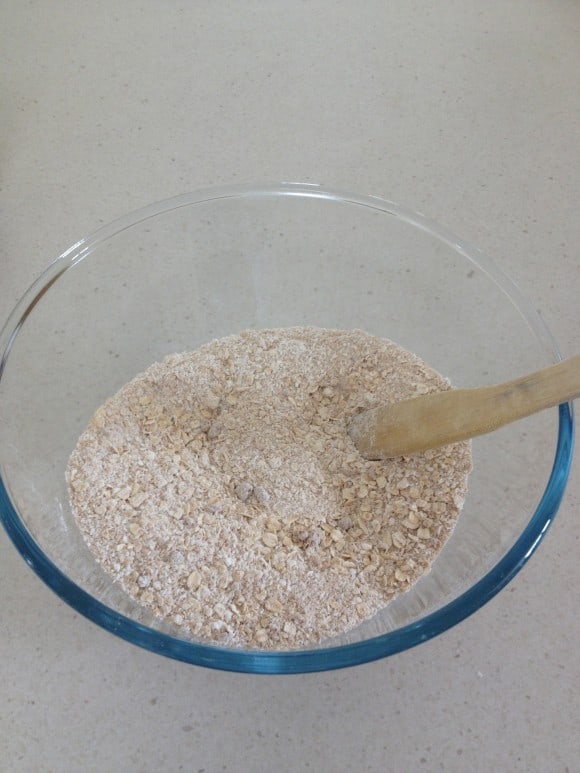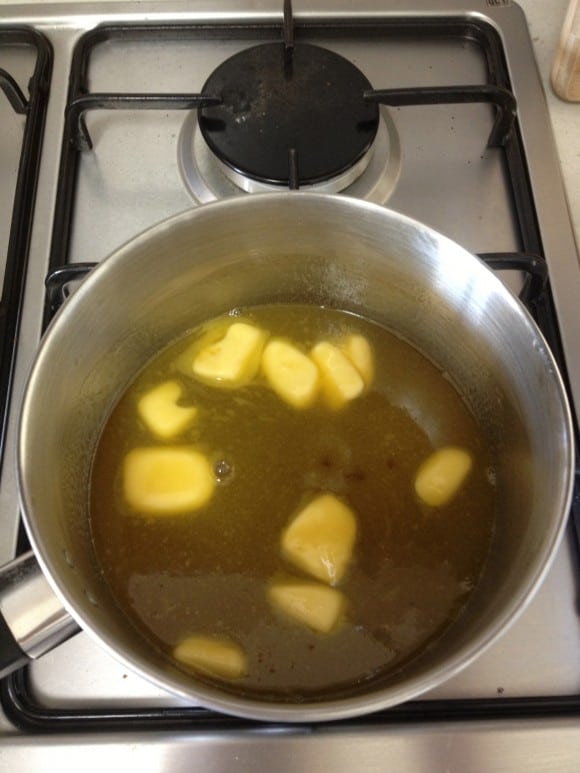 Anzac biscuits do however, bring up the big debate…. chewy or crispy? I prefer chewy but I have decided that the way to keep everyone happy is to leave one tray in the oven for a couple of extra minutes to make them a bit crispier and that way everyone gets to have their Anzac's just the way they like!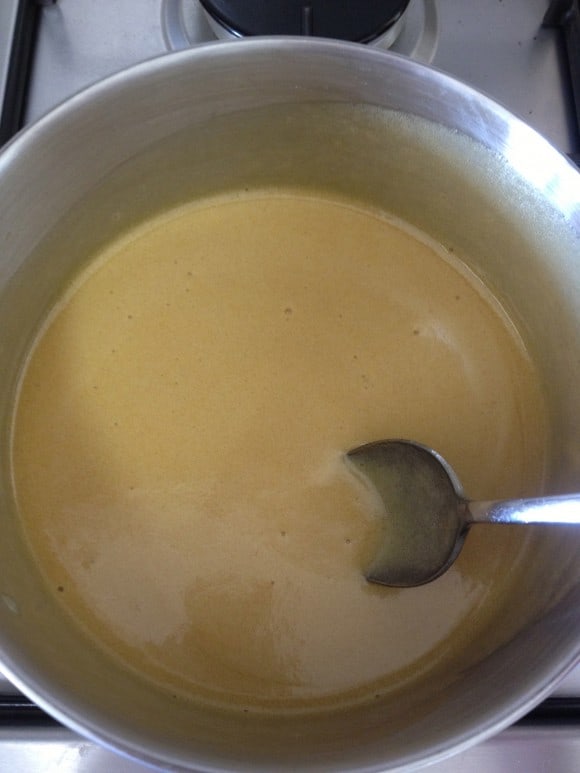 I have made Anzac biscuits most years at school with my class and it's a great way to get kids into the kitchen and learning about cooking, all the while chatting about the history of Anzac biscuits and war. If you are looking for a great website to teach kids about Anzac Day, here is one http://www.anzacday.org.au/education/childhood/explanation.htm. It explains Anzac Day in very kid friendly language.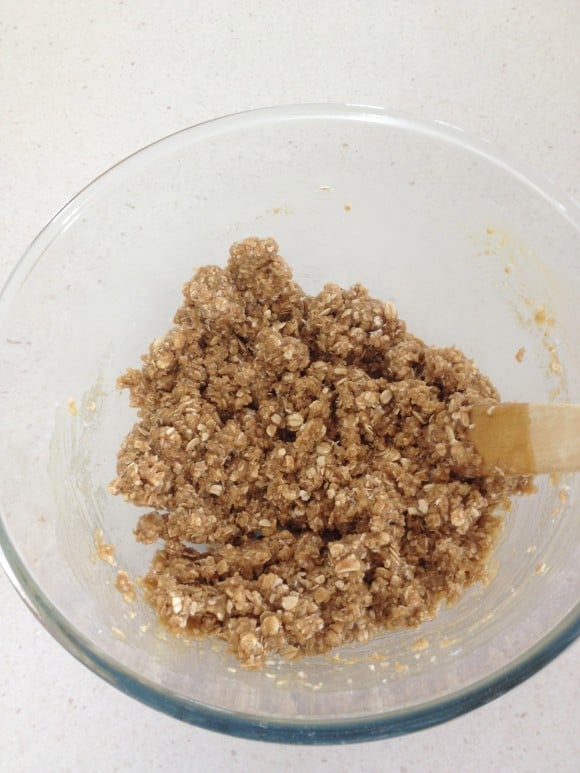 Also, kids love when you add in the bi-carb soda and it's a great time to explain some simple chemical reactions! (If your kids love science experiments type 'bi-carb soda + volcano experiment' into Google and you will have some very happy and excited little ones!).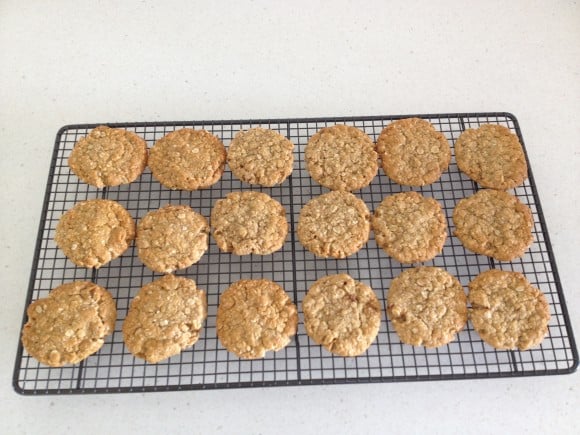 I do think Anzac biscuits are proof that sometimes the easiest things are also some of the best! If you happen to have any leftover biscuits (unlikely if you live in our house!), they are super yum crumbled over stewed fruit with a good dollop of greek yoghurt!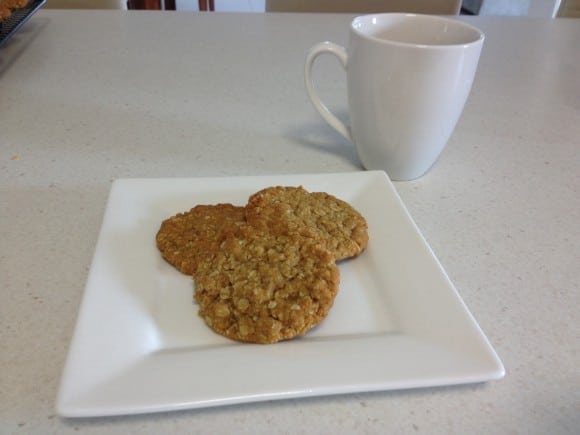 Enjoy your Anzac day, eat some chewy (or crispy!) bikkies and lest we forget. 
Anzac Biscuits Recipe
Ingredients:
1 cup rolled oats

1 cup plain flour

2/3 cup brown sugar

2/3 cup desiccated coconut

125g butter, chopped

2 tablespoons golden syrup

1/2 teaspoon bicarbonate of soda
Step 1 – Preheat oven to 160°C/140°C fan-forced. Line 3 baking trays with baking paper.
 Step 2 – Combine oats, flour, sugar and coconut in a bowl. Place butter, syrup and 2 tablespoons cold water in a saucepan over medium heat. Stir for 2 minutes or until butter has melted. Stir in bicarbonate of soda. Stir butter mixture into oat mixture.
Step 3 – Roll level tablespoons of mixture into balls. Place on trays, 5cm apart. Flatten slightly. Bake for 10 to 12 minutes or until light golden (see note). Stand on trays for 5 minutes. Transfer to a wire rack to cool completely – or an even better idea is to eat while still warm 🙂