Grilled Beef & Bacon Burgers are perfect for a summer BBQ – they're super easy which leaves more time for relaxing and enjoying the sunshine!
With summer just around the corner, now is the perfect time to get inspired with some barbecue recipes! You could of course go for the super simple option and have plain old sausages and rissoles, or you could take it up a notch with one of these yummy Grilled Beef & Bacon Burgers.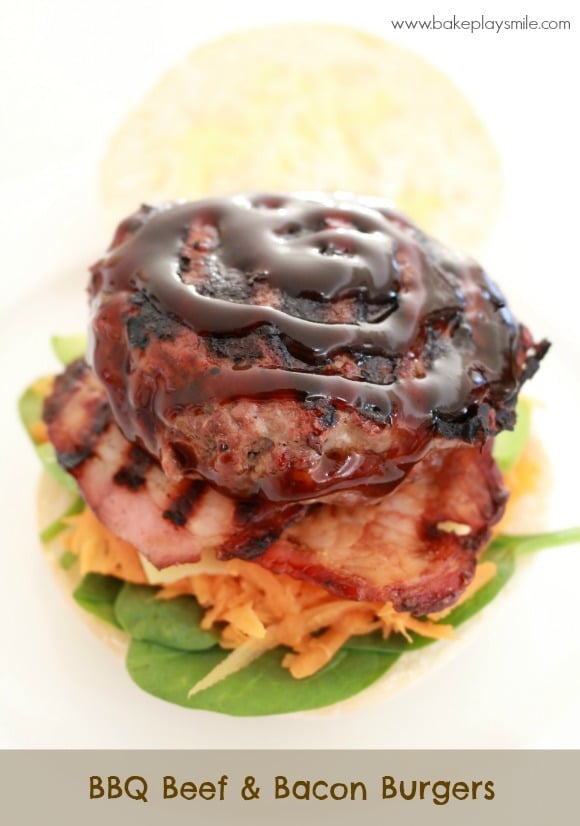 The thing I love about this burger recipe is that everyone can choose their own fillings. So if you're having people over for a barbecue, all you need to do is lay out all of the salad ingredients and let everyone create their own burger. This is brilliant, because it means more time for chatting, relaxing and enjoying yourself – which is what summer barbecues should be all about!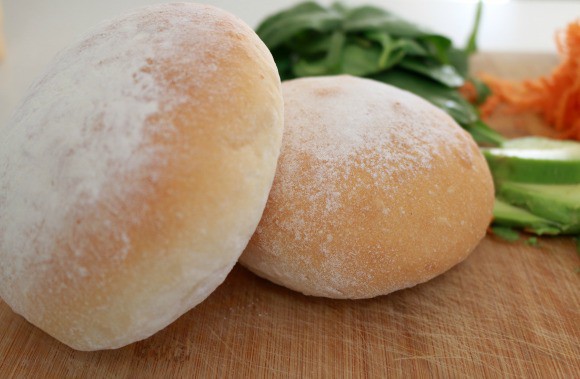 To make these Grilled Beef & Bacon Burgers you need to start off by making the beef patties. I like to use a classic recipe with onion, beef mince, breadcrumbs, egg, salt and pepper – which is really, really easy. If you're wanting to smuggle a few veggies in, then just add some grated carrot or zucchini. Once the beef patties are made, pop them onto the barbecue to cook. Add some shortcut bacon after a couple of minutes and then remove it when it's cooked to your liking.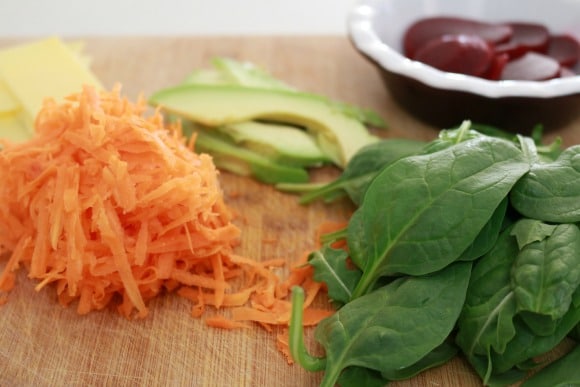 Meanwhile, grab some yummy fresh rolls (or ciabatta bread for something a little more fancy) and a whole heap of salad fillings. In these burgers I used cheese, beetroot, grated carrot, baby spinach and avocado, but the options are endless. Egg, tomato and iceberg lettuce are great options too.  I always find that if you put out heaps of different salad bits and pieces, everyone can choose what they like (and that way everyone is happy!).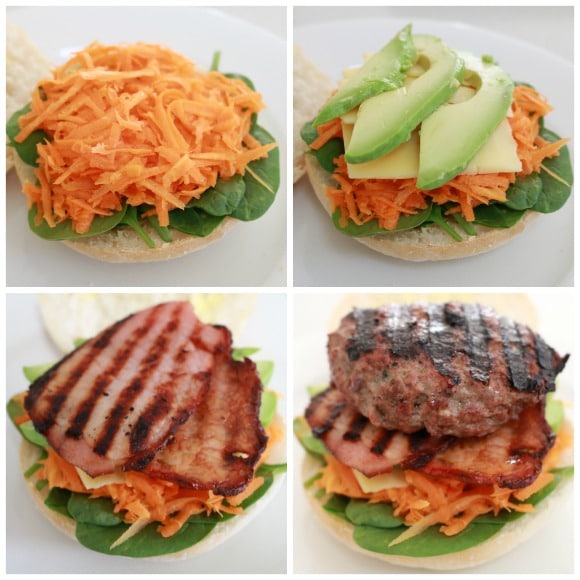 Now, probably the most important part of these burgers is the barbecue sauce. I actually don't use barbecue sauce much, but in this recipe, it's amazing!!!! It totally ties the beef patty, bacon and salad flavours together perfectly. Yum!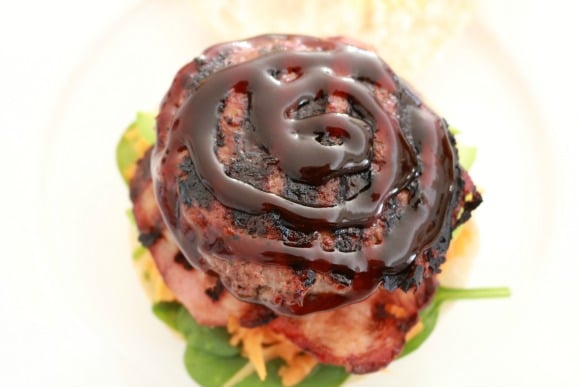 And that's it – such a simple recipe that really takes your summer barbecue cooking up a notch! With barbecues you've really got to keep it simple – it's all about relaxing and not fussing around with time-consuming cooking. If you're really pressed for time, you could of course buy pre-made beef patties… no judging here- I've done exactly that many, many times before! Now all you need is a glass of wine, a few friends and a bit of that beautiful sunshine. Bring on summer I say!!!!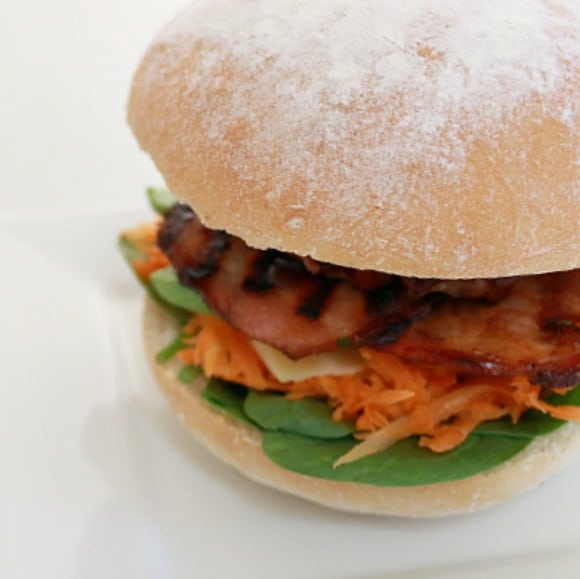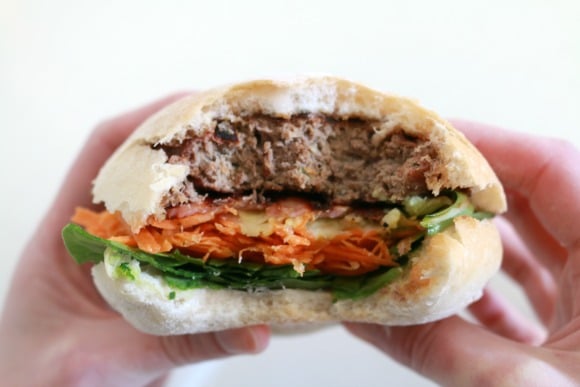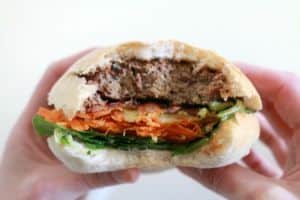 Beef & Bacon Burgers
Beef & Bacon Burgers are perfect for a summer barbecue with friends!
Ingredients
4

fresh bread rolls

8

slices

of shortcut bacon

500

g

beef mince

1

onion

finely chopped

1

egg

whisked

1

cup

breadcrumbs

50

g

baby spinach leaves

2

carrots

grated

225

g

can sliced beetroot

4

slices

of cheese

1

avocado

thinly sliced

Barbecue sauce
Instructions
Mix the beef mince, onion, breadcrumbs and egg in a large bowl.

Divide mince into 4 equal sized patties and place onto a plate.

Cover with plastic wrap and pop into the fridge for 30 minutes or until you're ready to barbecue the patties (*these patties can also be cooked in a frying pan).

Place the beef patties on a barbecue grill to cook.

Add the bacon after a couple of minutes.

Remove when crispy and set aside.

Turn the patties over once during cooking.

Set aside when cooked to your liking.

Meanwhile, prepare the salad ingredients and place on a platter to serve.

Serve rolls with 2 slices of bacon, a beef patty and your choice of salad ingredients.

Top with barbecue sauce.