This Apricot & White Chocolate Oat Slice is hands-down my favourite slice. So simple and easy. Perfect for lunch boxes or afternoon tea! Just divine!
Scroll down to the bottom of the post for my Apricot & White Chocolate Oat Slice recipe…
Welcome to our Fabulous Foodie Fridays party! We hope you've had a lovely week filled with lots of baking fun. This week Lauren and I have been super busy working on a Christmas Recipes ebook that we are very, very excited about! We can't wait to share more information with you over the next couple of months, but until then we would love to hear from you with any recipes you would like to see included in our ebook. Please feel free to leave a comment at the end of this post or send us an email with your ideas. Anyway, back to the FFF party… grab a sneaky Friday cocktail (or a mocktail if you must) and be prepared for foodie inspiration overload!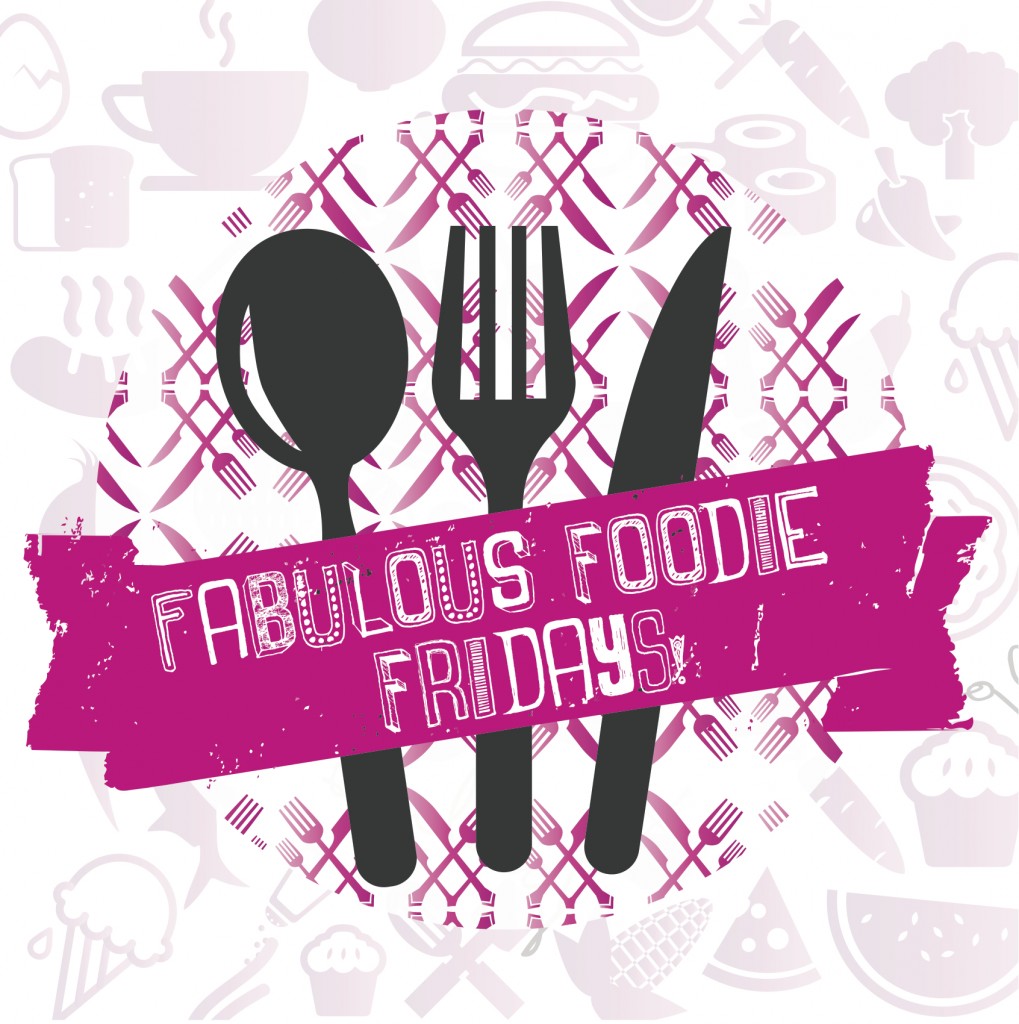 First of all, a big foodie welcome to the gorgeously named blog 'Recipes You Actually Want To Save'. Carolyn has certainly set the bar high with this incredibly Fudgy, Moist Chocolate Cake. You cannot go wrong with chocolate cake… especially when it's as decadent as this one!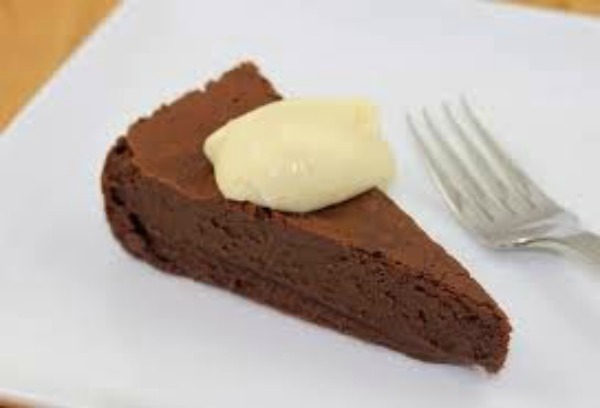 One of my favourite things to bake (and eat) are banana muffins. The nOATbook's Banana, Maple Syrup and Cinnamon Muffin recipe is so delicious that I know you will absolutely love it.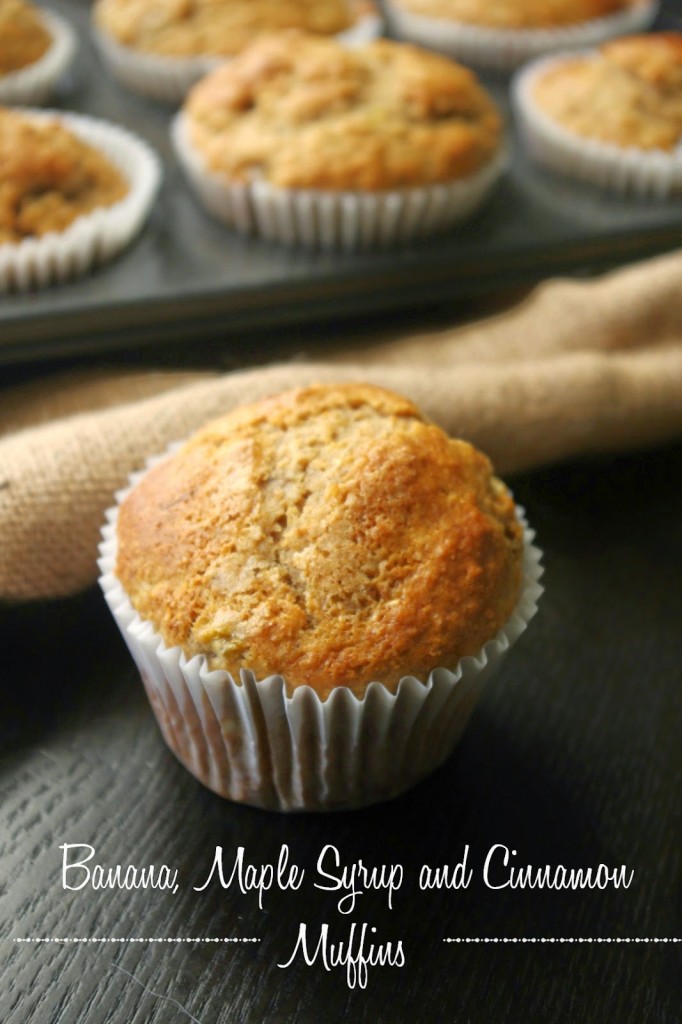 Do you like dinners where you can just whack everything into a tray and pop it in the oven? Yep, me too! Dinner will be ready in no time at all with this Roast Lemon Chicken and Vegetables dish from The Multitasking Mummy – and you'll only one dish to wash afterwards.
It would be hard to find a quicker, easier and healthier dinner than this lovely Thai Style Fish and Vegetable Stir-Fry from Barbie, Bieber and Beyond.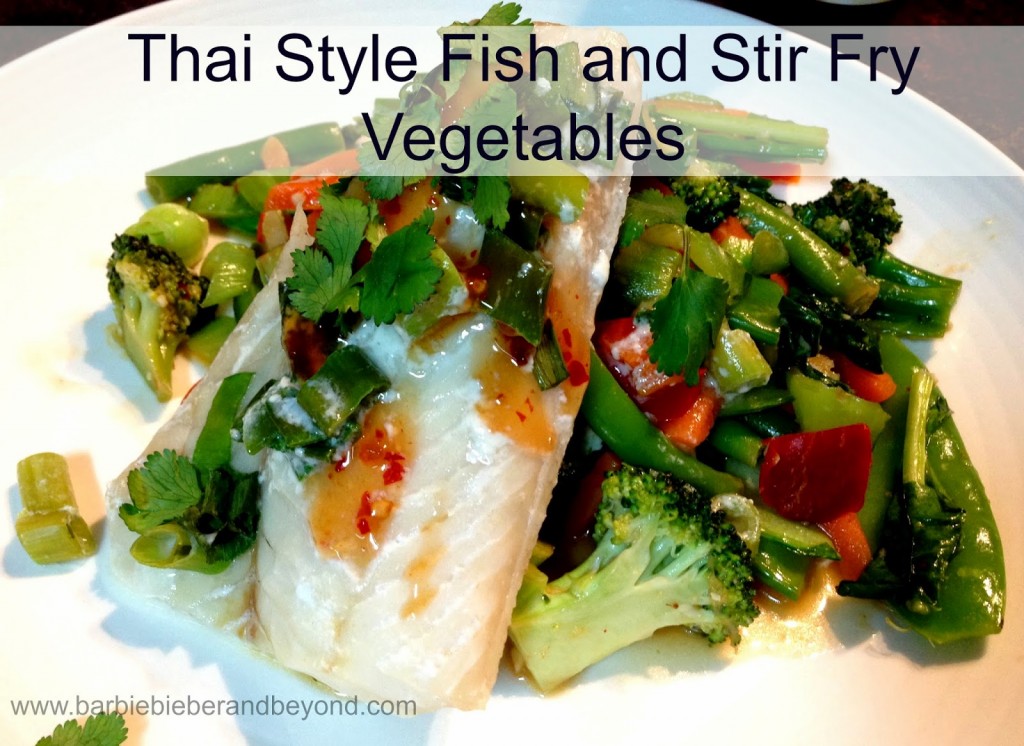 Finally, it's Friday so someone pass me a cocktail! How gorgeously fresh is this Kiwi Fruit and Pineapple Pina Colada recipe from Bek Mugridge – I can totally see myself sitting by a pool sipping on one of these (except for the fact that I live in Melbourne where the only pool you'd be sitting by is a heated one!).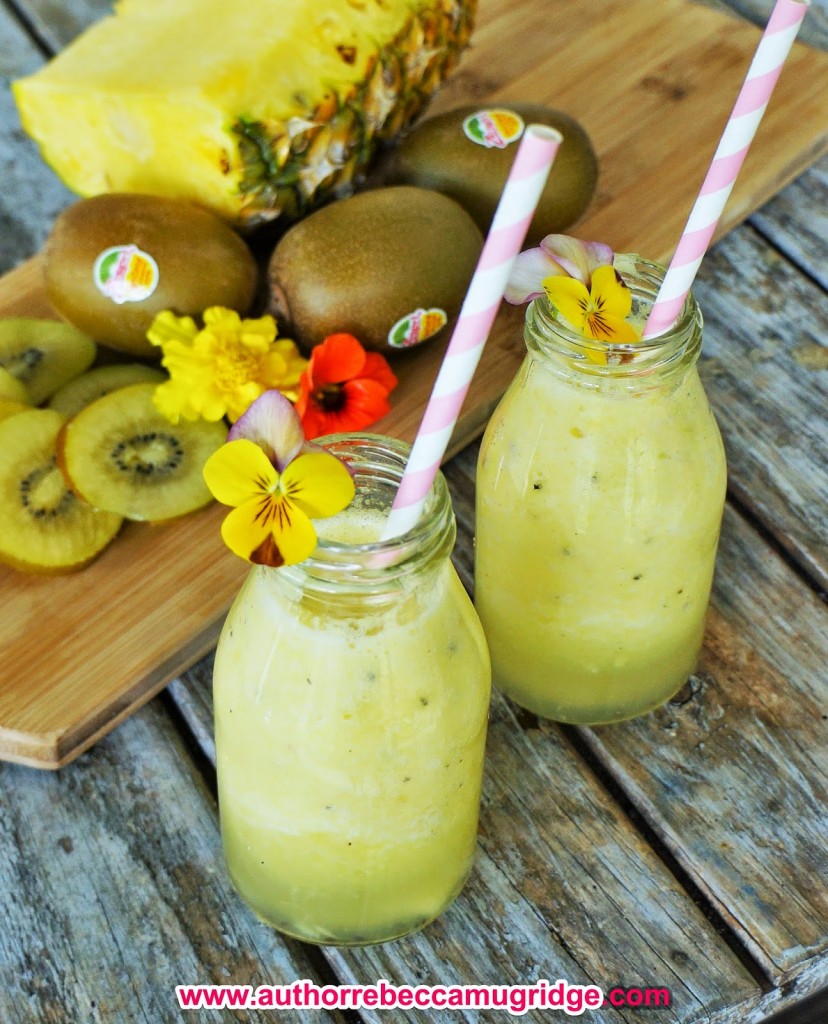 Don't forget to pop over to Create Bake Make and check out Lauren's favourite picks too.
Apricot & White Chocolate Oat Slice recipe…
This week I'm sharing my favourite Apricot & White Chocolate Oat Slice recipe with you. I made a version of this slice a few weeks ago using sultanas and chocolate chips (you can find that recipe here) and it was so popular both on the blog and at home that I had to play around with the flavours and make something that I think is even better. Even my hubby said this was his favourite version!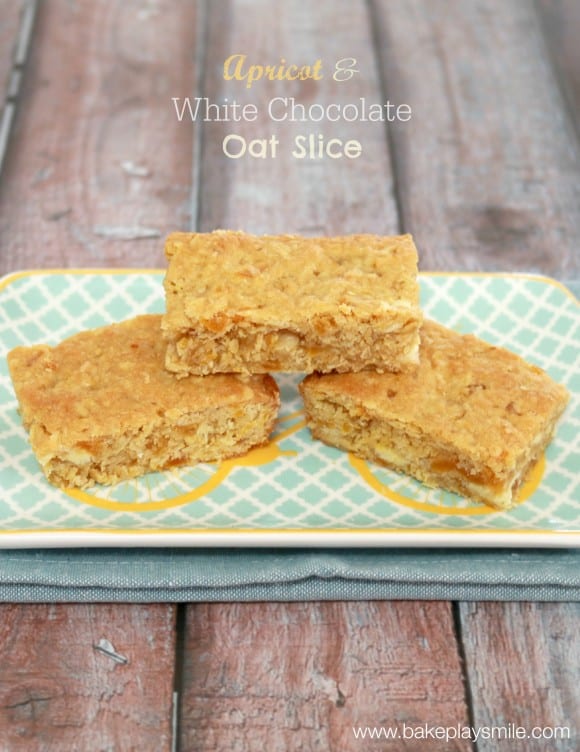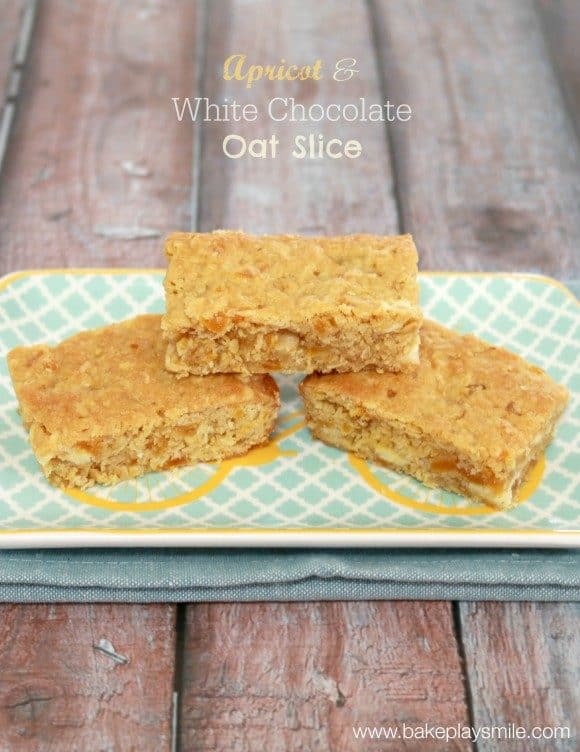 So essentially, the slice is made using a great recipe base. It's so wonderfully versatile that you really can switch and change the ingredients around. Because it's made with oats it's actually quite filling as well.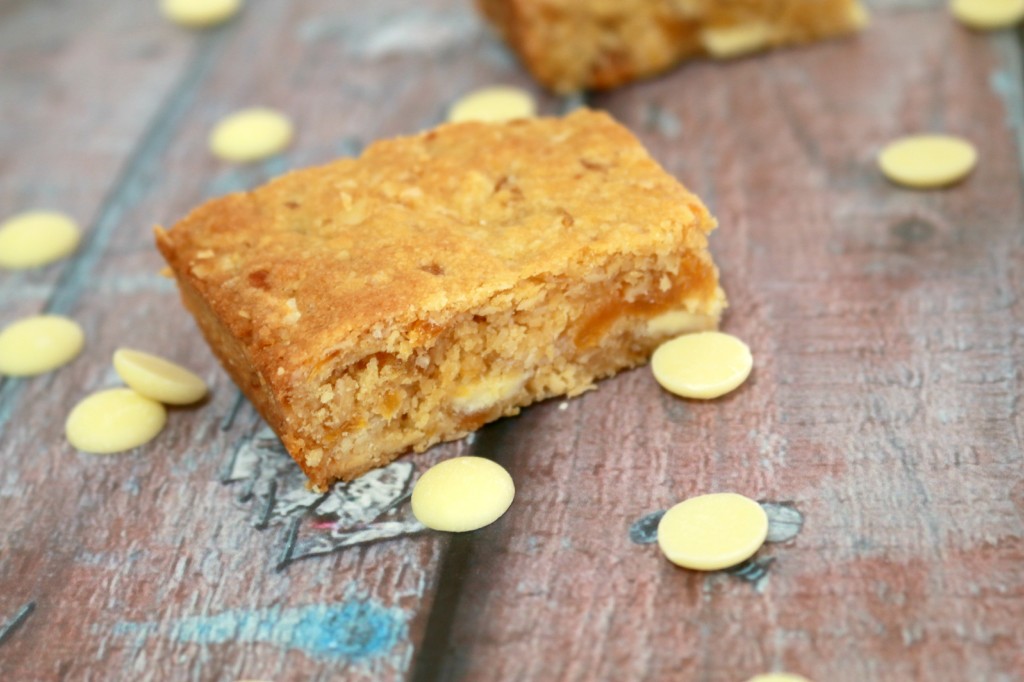 I really think that apricot, white chocolate and coconut is my new favourite flavour combination – yep move over mint and chocolate – I have a new bestie in town! The flavour of this slice also reminds me of an apricot and coconut bar I used to love when I was little. Mmmm…. sorry I'm getting off track!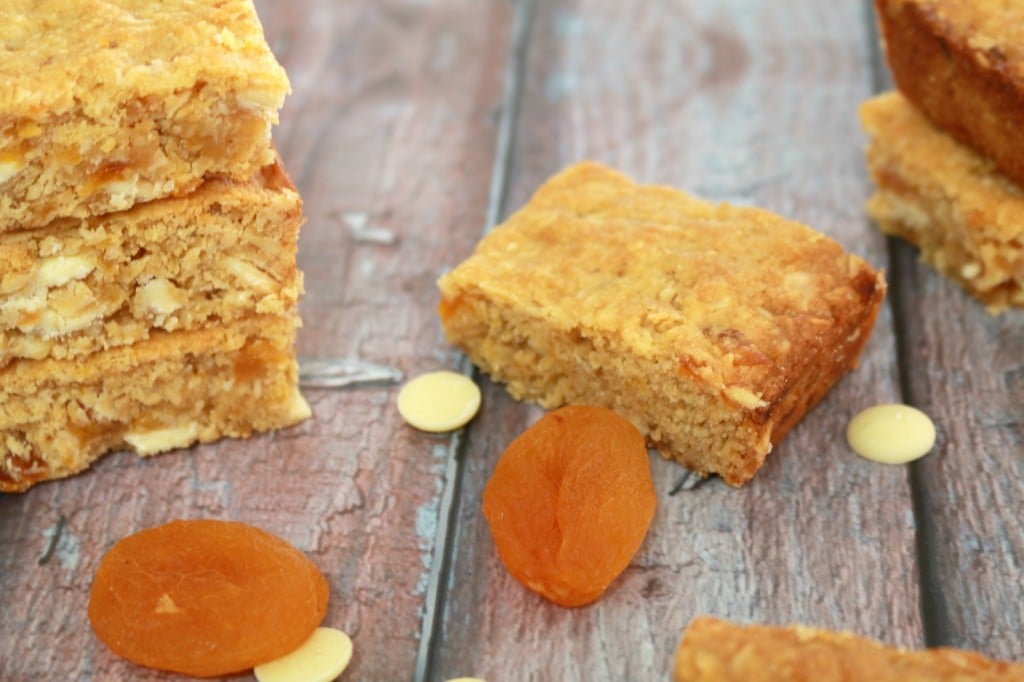 Now the most important part of making this slice is to let it cool completely before cutting it. The longer you leave it, the easier it will be to have lovely neat slices. I made mine at night and cut it the next morning so it was super easy. I did try cutting one of my other versions while it was still warm and it crumbled a bit – mind you, it still tasted great! Also if you have a very sharp, small serrated knife, then that's your best bet for cutting this slice (and pretty much any other slice for that matter).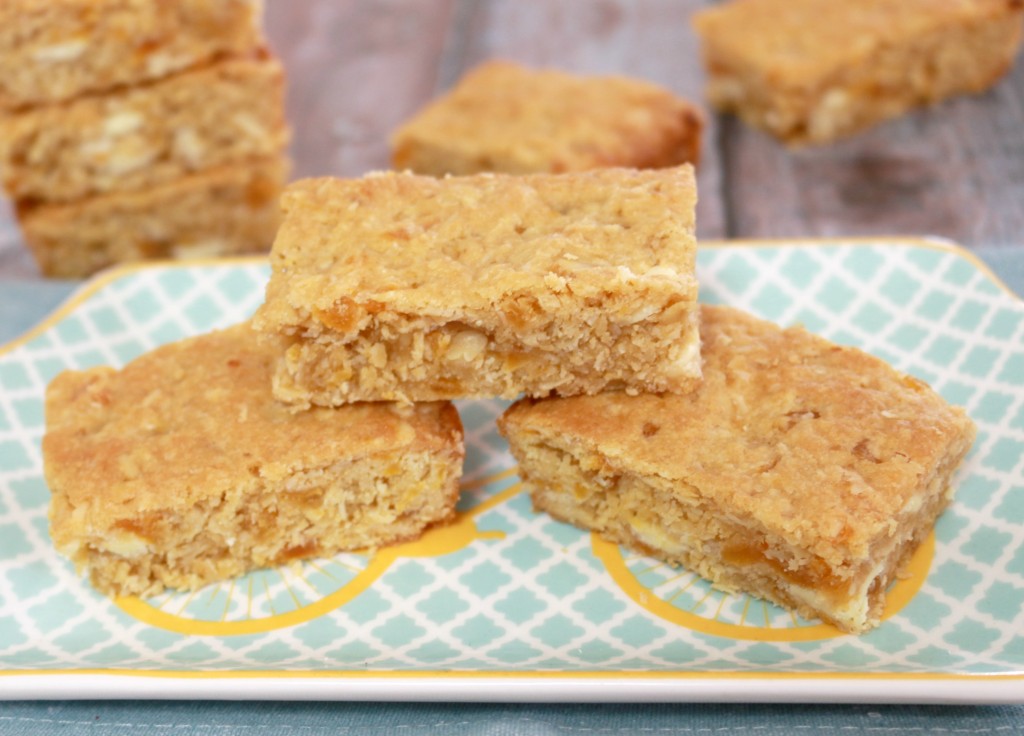 For such a quick and easy slice, this one really packs a punch in the flavour department – so much so, that's it still on high rotation at our house!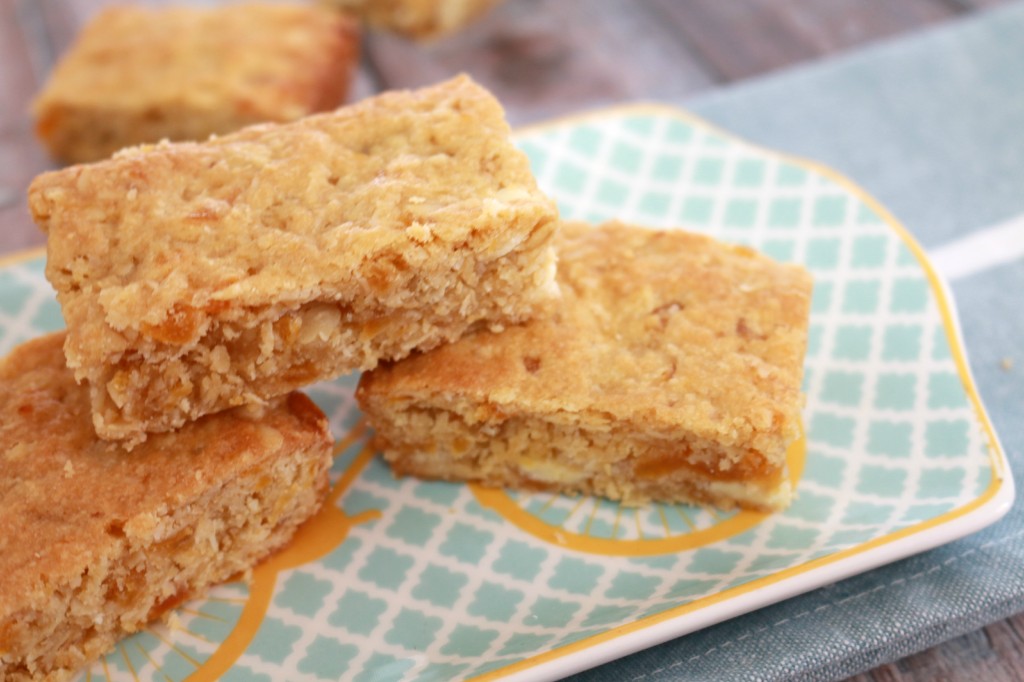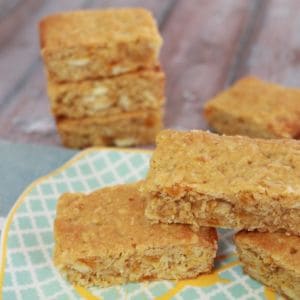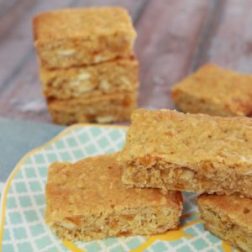 Apricot & White Chocolate Oat Slice
This Apricot & White Chocolate Oat Slice is hands-down my favourite slice. So simple and easy. Perfect for lunch boxes or afternoon tea! Just divine!
Print
Pin
Rate
Ingredients
Melted butter

to grease

75

g (1/2 cup)

self-raising flour

75

g (1/2 cup)

plain flour

90

g (1 cup)

rolled oats

70

g (2/3 cup)

desiccated coconut

140

g (2/3 cup)

brown sugar

firmly packed

130

g (2/3 cup)

finely chopped dried apricots

95

g (1/2 cup)

white choc bits

125

g

butter

melted, cooled

1

egg

lightly whisked
Instructions
Preheat oven to 180°C.

Brush a 17 x 27cm (base measurement) slab pan with melted butter to lightly grease.

Line the base and 2 opposite long sides with non-stick baking paper, allowing it to overhang.

Sift the combined flours into a bowl.

Add the oats, coconut, sugar, chopped apricots and white choc bits, and stir to combine.

Make a well in the centre and add the melted butter and egg.

Use a wooden spoon to stir until well combined.

Spoon mixture into prepared pan and use the back of a spoon to smooth the surface.

Bake in preheated oven for 20 minutes or until golden brown and firm to the touch.

Remove from oven and set aside to cool completely.

Cut into squares to serve.
Now please, please, please, let us know what recipes you want to see in our Christmas Recipes ebook! We're so excited about this!!!
You're Invited!
Lauren from Create Bake Make & Lucy from Bake Play Smile have put their chocolate filled minds together, to bring you the newest and yummiest link up party in town…. Fabulous Foodie Fridays.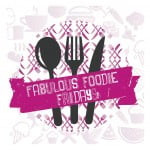 Each week we'll select 5 of our favourite recipes to feature on the following Fabulous Foodie Fridays link up party, so be sure to check back and see if your recipe is featured.
The rules for the party are simple:
1. Please only link up food or drink related posts. You can share up to 3 posts each week. They don't have to be recent posts, but please make them new to the 'Fabulous Foodie Fridays' party.
2. Simply add your links and they will automatically show up on both of our blogs… it's that easy!
3. It's sooo not a party without mingling…. please visit and comment on at least three other links that are near you in the list.
4. Follow us on social media so you can keep up to date with all the Fabulous Foodie Fridays goss!
Bake Play Smile:      Facebook    Instagram   Pinterest    Twitter
Create Bake Make:   Facebook   Instagram    Pinterest    Twitter
Fabulous Foodie Fridays:   Facebook    Instagram    Pinterest
5. Feel free to grab the Fabulous Foodie Fridays button and share the love around!
6. Leave a comment below so we know that you came and partied with us – we want to return the favour and visit you too.
* By adding your link, you are giving Bake Play Smile and Create Bake Make permission to post one photo from your post with a link back to the full recipe for party features and future roundups on our blogs and possibly share your image and link on social media. Oh and of course we will also let you know about upcoming Fabulous Foodie Fridays link parties!