This Apple Berry Crumble Slice is the most delicious take on a classic style apple crumble! And we all know that there's nothing better than eating hot apple crumble on a cold winter's night… or is there? That's what I wanted to find out. So as I love to do, I trawled through pages and pages of Pinterest pictures getting heaps of inspiration (and getting very distracted by all the other brilliant stuff on there!) and finally settled on an apple berry crumble slice. And that was indeedy a very good choice, because it was to die for. To. Die. For! And it didn't even have chocolate in it, which is really saying something!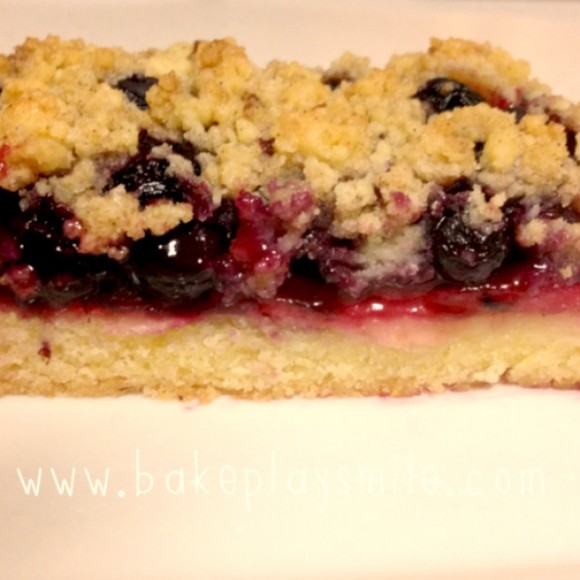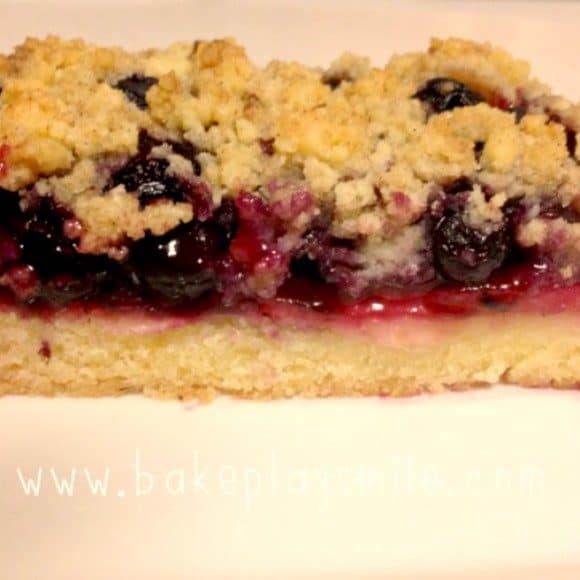 Anywho, first things first. I made a base using sugar, plain flour, butter, egg, lemon zest, vanilla essence and baking powder. Hey, I didn't say it was healthy (at least not this part anyway!). Just make sure your butter is really cold, otherwise your base won't work as well. Now being a female, I take pride in being able to do more than one thing at a time, so I loved that by making this base, you are actually also making the crumble at the same time! Clearly the inspiration for this recipe originated from a woman! So all you do is seperate the base mixture into two bowls, and knead one lot until it becomes a nice, hard ball. With the other lot of mixture, add some cinnamon and let your fingers do some dancing and get crumbling!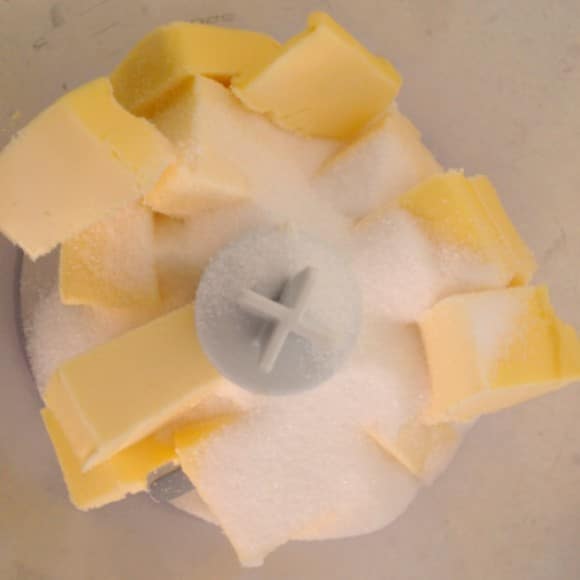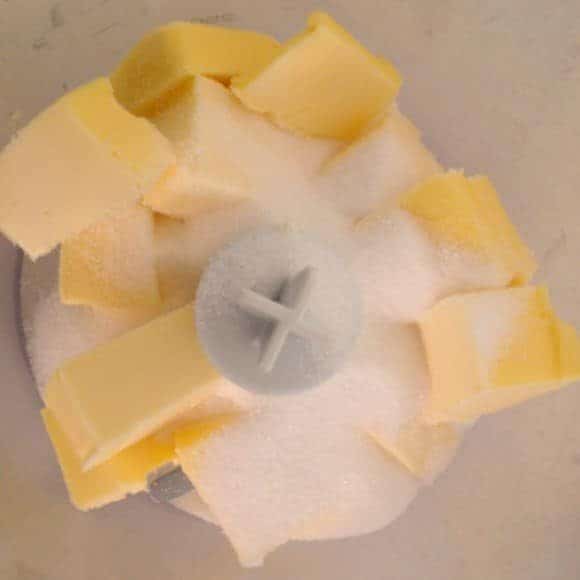 Spread the kneaded ball into a slice tin and set aside.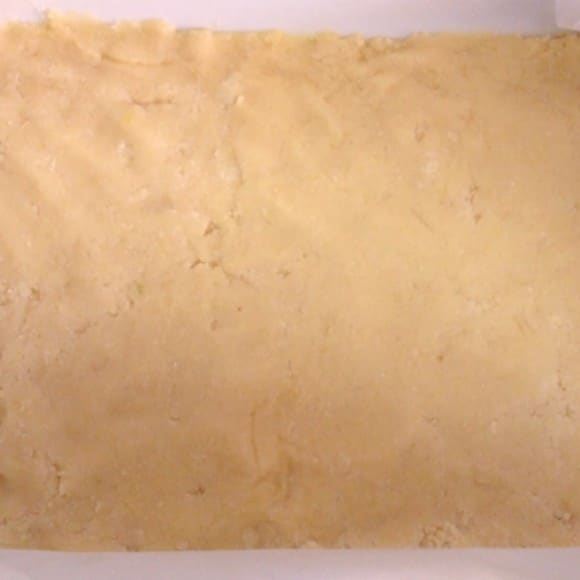 Slice up some apples into teensy weensy thin slices. No tree trunk sized pieces allowed! You could really use any apples you like… pink lady, granny smith, golden delicious. I used granny smith because they just looked so green and shiny in the supermarket, but if you have an apple tree or can pinch some off your neighbours tree then that would be even more awesome (oh… I'm not advocating stealing there either… just 'borrowing'). Lay the apple slices on top of the base in one thin layer.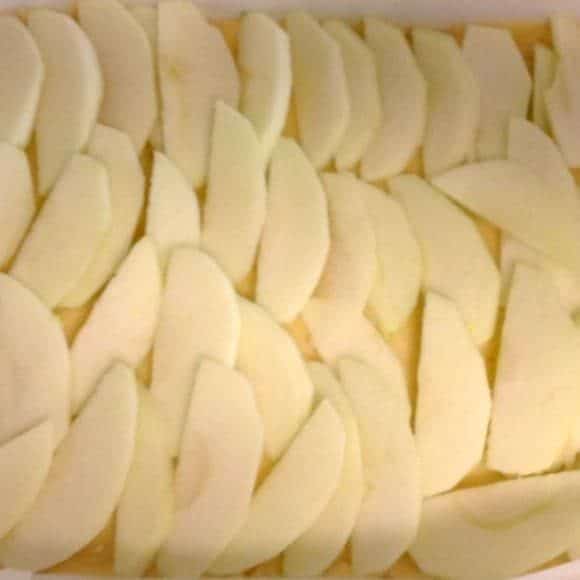 In another bowl (or if you hate doing dishes like moi, then just use the one that had your base mixture in!), add 3 and a 1/2 cups of blueberries. You could also use a mixture of berries, really just whatever you can get your hands on. Add in a couple of tablespoons of sugar, a heaped tablespoon of cornflour and the juice of one lemon. Mix together until the blueberries have a nice little covering. I used frozen blueberries in this slice as the cost of fresh blueberries is ridiculous at the moment and I would have had to take out a small bank loan just to be able to fund the slice… and the frozen blueberries worked absolutely fine! Pour the blueberries over the apple and spread with a spoon.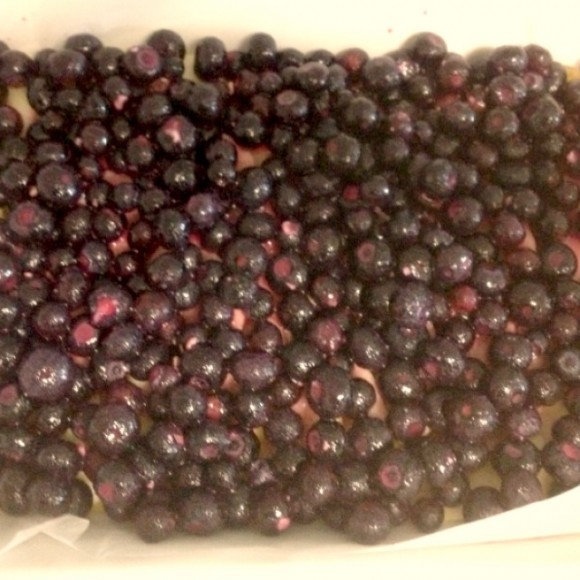 Spread the crumble mixture over the top of the blueberries, going all the way to the edges.
Bake for about 50 minutes in a 180 degree celsius oven (or 160 if you using fan-forced).
At this stage the slice will be looking and smelling amazing. But you have to let it cool! I know it's hard work not eating it straight out of the tin, but if you cut it too soon it will bleed. And nobody likes a bleeding slice. Well actually I probably wouldn't mind it, but it just won't look as pretty. And of course, we are going for pretty here. Everyone likes a pretty slice.
When it has cooled, cut it into nice big chunks, or little ones if you are being good. Actually if you are being good, probably don't make this slice at all… to be honest the healthy fruit content is far outweighed by all of the other delicious ingredients… but it's yummmmmm!
This slice was great because we had some heated up with ice-cream for dessert, some cold for morning tea and I even managed to save a few bits to put in the freezer for later (amazing that any was left I know). Anyway, this was a beautiful slice and I can't really imagine anyone not loving it. If you have other favourite fruits, you could super easily substitute the ingredients. I'm thinking apricot and apple, rhubarb and strawberry, or a date crumble slice would be pretty awesome too. Hey, whatever tickles your fancy!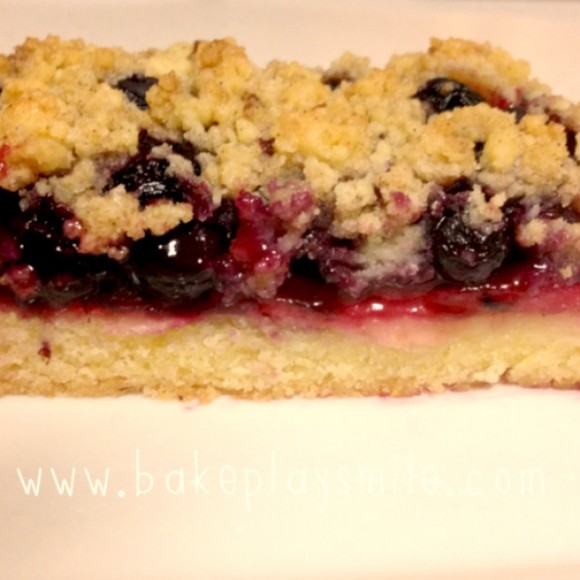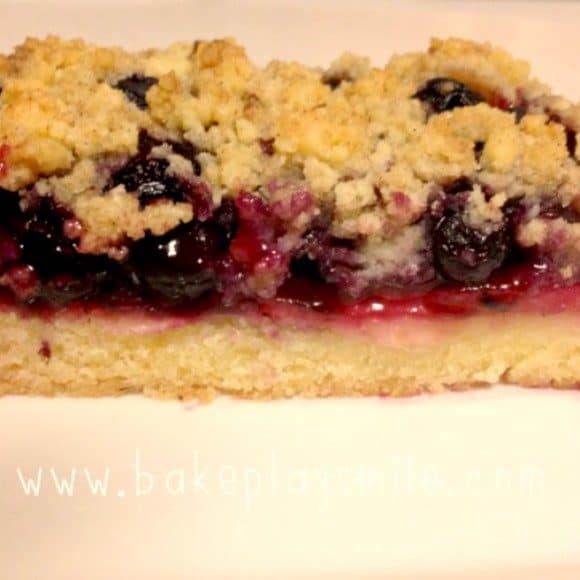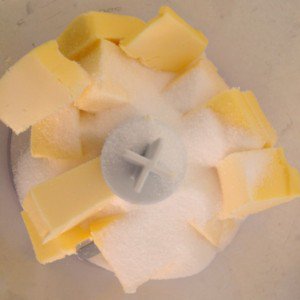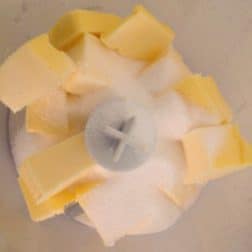 Apple Berry Crumble Slice
This Apple Berry Crumble Slice is the most delicious take on a classic style apple crumble! Serve it warm or cold for the perfect dessert!
Print
Pin
Rate
Total Time:
1
hour
10
minutes
Ingredients
Base and Crumble:

1

cup

sugar

3

cups

plain flour

250

g

chilled butter cut into chunks

Zest of one lemon

1

large egg

1

teaspoon

baking powder

1

teaspoon

vanilla essence

Sprinkle of cinnamon

for crumble

Filling:

2

apples thinly sliced

3

and 1/2 cups of blueberries

2

tablespoons

sugar

1

heaped tablespoon cornflour

Juice of one lemon
Instructions
Pop the butter and sugar into the bowl of a food processor and whizz until just barely combined.

Add in the flour and baking powder and whizz again.

Add the egg, lemon zest and vanilla and process again until you have a soft and crumbly mixture.

Divide in two portions.

Press one half of the dough into the bottom of a baking paper-lined 28cm x 18cm slice tin.

Slice the apples thinly and lay on top of the base.

Put the blueberries into a bowl.

Mix the sugar, lemon juice and cornflour in a cup and then add to the bowl of blueberries.

Stir to create a sauce over the blueberries.

Pour the blueberries over the apple and spread to the edges.

Crumble over the remaining mixture making sure the whole slice is covered.

Bake in a 160 degree celsius oven for 50 minutes or until golden.

Leave until cool and then slice into pieces.

Extra yummy when eaten with custard, ice-cream or any other delicious topping you can think of!