This 5 & 2 Juice made with five vegetables and two fruits will have you bouncing with energy and feeling fit and fabulous in no time!
Many people, all of whom are much, much cleverer than me, have written about the benefits of green juice! As I'm no nutritional expert, I'm just going to go with what they say and jump on the green juice bandwagon!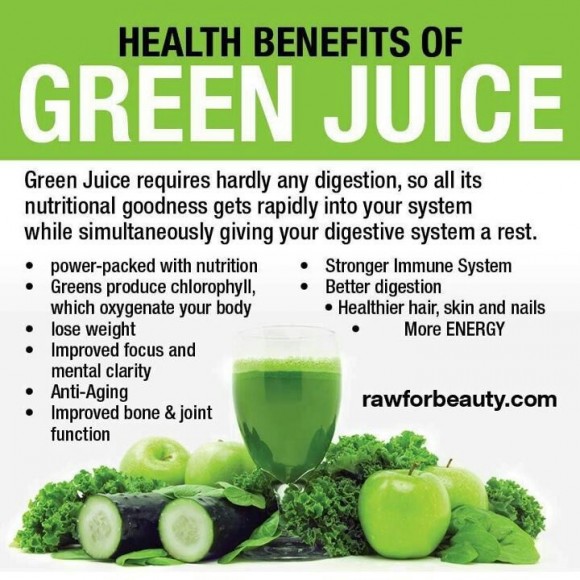 So, here is the second of my 5 vegetable and 2 fruit juice combos… if you missed the first one, then you can find it here!
This combination is absolutely packed with greens of all shapes and sizes. It's so good that your friends will be green with envy… haha get it?? Yeah sorry humour isn't my strong point! And on that note, I'll just straight to the recipe then!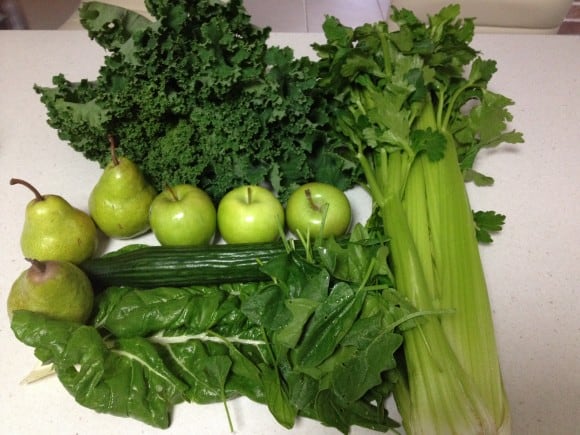 5 & 2 Juice Combo #2 – The Green Machine
Vegetables:
1 bunch of kale (of course! My vegie garden is STILL overflowing with the stuff!)
3 handfuls of spinach
4 large pieces of silverbeet
1  whole celery
1 cucumber
Fruits: 
4 green apples
3 green pears
If you wanted to go even more green you could add in a slice of lime.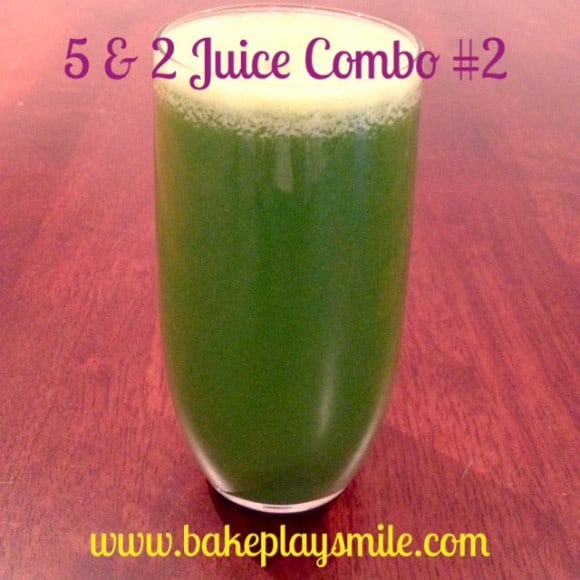 I like to pour the green juice into a beautiful tall glass, pop in a straw and pretend I'm drinking a delicious cocktail on a tropical island (one can only dream)!
Enjoy your weekend 🙂