When I started blogging, I had never even heard of a plugin… and I certainly had no idea how to use one! Well, in the simplest possible manner, a plugin is a really cool thing that can make your website totally kick-ass! Here are my 3 Must-Have WordPress Plugins for Food Blogs (and the ones I seriously could not live without!).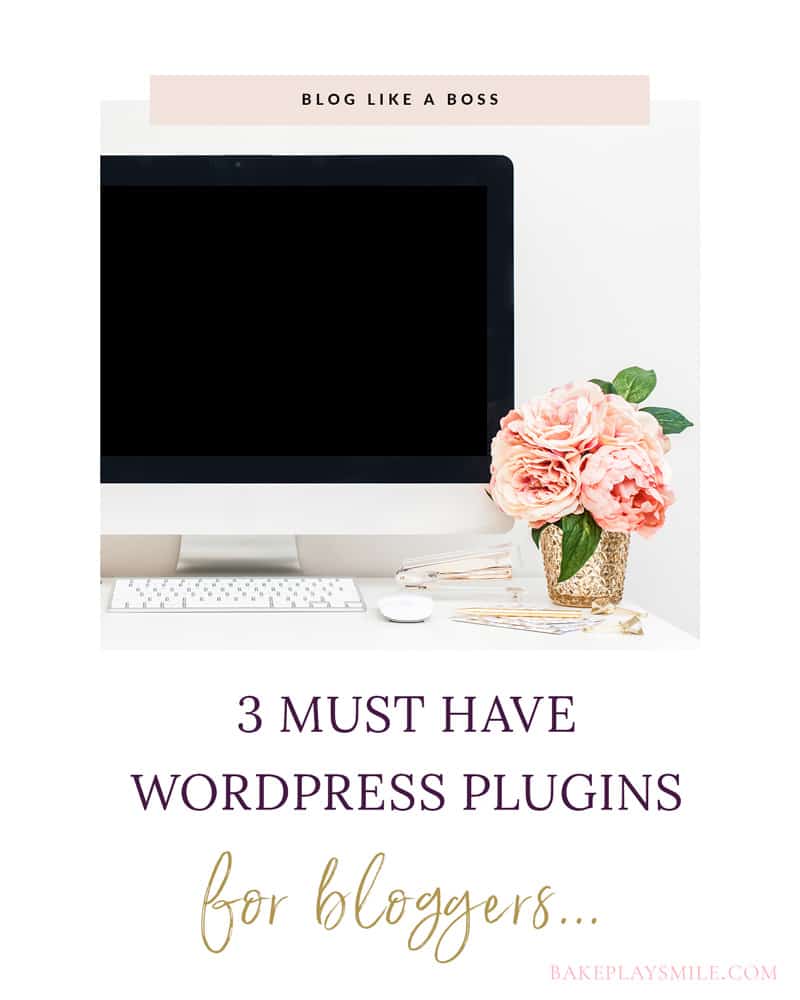 Cost: free for the basic version (small fee for the premium version)
I swear by this plugin!! When I started my blog, I used Easy Recipe, however it wasn't updated and so I swapped to WP Recipe Maker. It's easy to use, intuitive and I love that you can custom it to your blog.
Cost: Free
If you're lacking in the whole technical skills department when it comes to SEO (umm… hello… yes, that's me!), then the WordPress SEO plugin by Yoast is just what you need. This clever plugin provides an all-in-one solution – my favourite thing is that it analyses your posts and tells you what you need to change within your content to improve your SEO. Here's a fab guide to installing and setting up WordPress SEO by Yoast. If you want your recipes to show up in Google searches, then you need this plugin!
Cost: Free (for up to 2000 subscribers and then fees apply)
When I first started my blog I used the standard newsletter/subscriber plugin that came with my theme. I had it set to send out each post to my subscriber list as my posts were published. Hmmm… boring anyone?? Not only was I cluttering up my subscribers inboxes by sending them each and every post, I wasn't able to personalise the emails that I was sending out (in other words, they had no heart or sparkle to them). I also had no idea how many people were opening my posts or whether they were clicking through to read the whole post on my website. And so, I switched to MailChimp and have never looked back. I now send out a weekly newsletter with a little rambling intro from me (I waffle on a bit sometimes), links to new posts from the week, handy baking tips, giveaways, free access to my ebooks and more. Since switching to MailChimp, my subscriber list, open rate and click through rates have all grown massively. I've also made sure that my subscribers have access to extra freebies, offers and recipes to make it even more worthwhile.
There are plenty more fabulous plugins out there which will improve your website… but these 3 will set you well on your way to a kick-ass food blog!