The most deliciously over-the-top Caramel Popcorn, Peanut & Turkish Delight Rocky Road ever!!! This is one for the total chocoholics out there!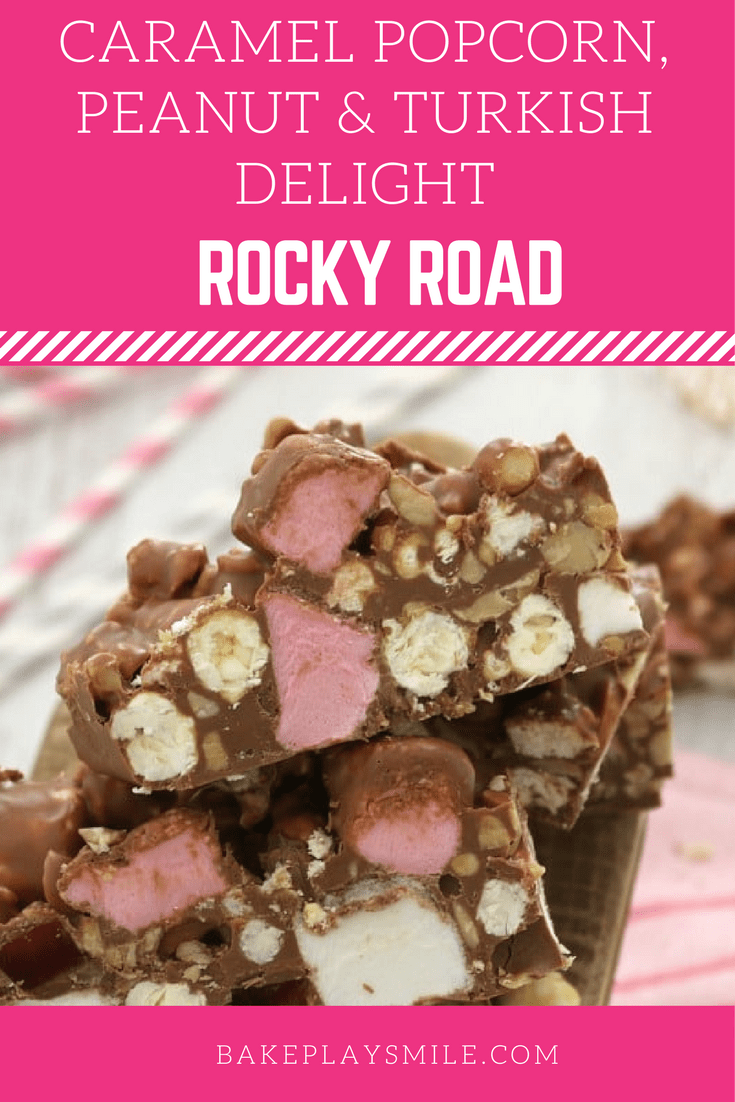 If you've been visiting my little chocolate-filled blog for a while now, you will know that rocky road and I are pretty much the best of sugarific friends. Yep, I absolutely LOVE rocky road!!
I think it's fair to say that I've tried a LOT off different rocky road versions… once I even made an entire wreath made out of rocky road (that was fun!!). But no matter how many different types of rocky road I make, there's always room for one more. ALWAYS!
…